In NYC Surgery By Virtual Gastric Band Hypnosis Is The Hottest Technique In Weight Loss
Industry: Health & Fitness
Dr OZ has been talking about one of the hottest techniques in weight loss, Surgery By Virtual Gastric Band Hypnosis. This technique keeps Dr Ellyn Gamberg busy in her NYC and Danbury CT offices busy with much success.
New York, NY (PRUnderground) February 8th, 2012
On his show today, Dr. Oz will be talking about tricking your mind into losing weight through believing that you have had Gastric Band Surgery. Dr. Oz can talk about the surgery which he believes is very effective but I actually perform this Virtual Gastric Band Surgery in my New York City and Fairfield County office every day. Hypnosis is not a trick, but rather a scientifically proven method of creating physical relaxation and heightened concentration of the mind to help you gain more control over your behavior, emotions or physical well-being.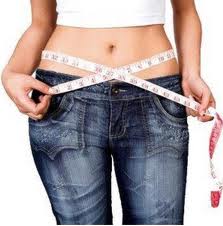 This non-surgical technique uses the power of hypnosis to replicate the effects of actual surgical gastric banding. Virtual Gastric Band Surgery involves hypnosis sessions where the person will be guided into a deep relaxed state of hypnosis, and is taken through the simulated surgery.Don't worry; this will be painless and actually pleasant.
Virtual Lap Band Hypnotherapy has been performed for years in the UK and Europe and is becoming very popular with people who have a desire to reduce their weight, but feel reluctant to undergo an invasive surgical procedure such as the Lap Band, Gastric Sleeve or Gastric Bypass. Imagine getting the same benefits but without drugs, anesthesia or a hospital visit.
Admit it, we have lied to ourselves before and have most likely been successful in making ourselves believe things that we want to believe are true. So, why not use the same thought process for the good. Don't be afraid that hypnosis will make you a Zombie, but be positive that it will make you skinny!
About Dr Gamberg:
Dr. Gamberg is licensed to practice psychotherapy in New York and in Florida, and is a nationally certified Clinical Hypnotherapist. Throughout her twenty-five year career in behavioral healthcare Dr. Gamberg has has held various faculty positions at major educational institutions, been a consultant to community organizations, and private corporations . She has published and presented research nationally on the subject of anxiety and adjustment disorder. Her current training and research has developed an expertise in the area of Medical and Pediatric Hypnosis with special interest areas in Weight Management, Stress, and Anxiety in both adults and children. She has offices in both New York City and Connecticut.
Dr. Gamberg received her Doctoral Degree from Nova Southeastern University, completed her Master's Degree at the University of South Florida and earned her Bachelor's degree at Temple University.