Instant Rewards Now Available for Android and Apple, Get Paid Cash By Taking Surveys & More!
Industry: Mobile Apps
Flashpoint Media LLC today announced their official launch and the general availability of their Instant Rewards App for android!
Burlington,NJ (PRUnderground) January 15th, 2015
Flashpoint Media LLC today announced their official launch and the general availability of their Instant Rewards App for Android, Instant Rewards Is now Available to 95% of all Smartphone users, Last quarter we paid out over $100,000 This Quarter we expect to double that number! Our revolutionary app awards its users cash, prizes and gift cards for completing simple offers and tasks such as downloading apps, watching videos and taking surveys. Since the release of this app in March, more than 300,000 people have downloaded Instant Rewards to make extra money at home. The app is creating a buzz all over the Internet as a user-friendly and easy way to make extra money.It's easy-as-pie for mobile users to make extra money.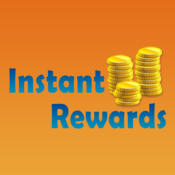 Instant Rewards is unique because it's the only iPhone and Android app where members can make extra money for doing what they do everyday, such as checking out a YouTube video watching a video and more. Registered members make a dollar for every 100 credits earned. After individual members hit $7.50 or more,  they can cash-out and Instant Rewards will deposit the sum in their PayPal account, by Amazon Gift cards and more.
The use of apps to discover new products and to use those products in new ways is exploding around the world. Analysts who watch the mobile device market say that mobile use has shot up 70 percent in 2014. It's expected that Apple's new iPhone 6 will lead the way in increasing advertising dollars spent on the U.S. mobile market to $5.4 billion by 2015. The Instant Rewards app is an exciting, new way for advertisers to measure consumer reactions to products and for users to make extra money. Merchants and content marketers are looking for new ways to measure reactions to products and websites, said Mike Roche, CEO of Instant Rewards. Members who register and use this new app can make extra money while offering businesses their opinions and insights of various products and websites.
Instant Rewards is a new app for businesses to test branding. This app connects marketers directly to consumers who use Instant Rewards to feed opinions about a product or website directly to a content marketing team for analysis. Instant Rewards is based in Burlington, NJ.
About Flash Point Media LLC
Earn Cash, Prizes, GiftCards and More Instantly with Instant Rewards! Cashout Via Amazon gift card or Paypal! Earn now by watching app trailers, liking a page on Facebook, taking surveys and so much more!