International Businesses Align for IPI Event to Showcase Innovations in Photo Services & Printing
Industry: Business
From October 20-26, 2015, more than 700 IPI - Member Network locations from around the world will have the opportunity to participate in a Global Open House celebration.
Henderson, Nevada (PRUnderground) October 15th, 2015
Within each participating member's local market, the public will be invited to take a tour of the location and meet the team. Many members are moving, remodeling and making over their stores in preparation. Activities offered will highlight neighborhood images, people and businesses. Events may also feature live entertainment, food and beverages.
Guests of Global Open House events will catch sneak peeks at exclusive products and services, launched just in time for the holidays. These may include photo greeting cards in the latest styles, personalized notepads, stunning acrylic wall art and popular clipboard calendars.
Attendees might also participate in free classes and demonstrations, as well as have the opportunity to create some of these custom products for themselves. Many may also receive unique free gifts and generous discounts from the participating members.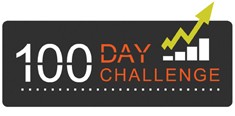 For many members, the Global Open House represents the culmination of an annual 100-Day Challenge (initiated at IPI – Member Network's annual conference, IPIC, in July) to refresh their businesses and adopt new innovations. The goal-setting exercise challenges members to dramatically change something about their businesses in anticipation of the busy holiday season.
"We are constantly presenting ways for our members to renew and grow their businesses," says Brenda DiVincenzo, IPI's Director of Member Success. "We provide ongoing networking, education and marketing support, as well as new products, services and program initiatives. The 100-Day Challenge is just one such example, empowering members to follow through with their business goal implementation."
Not only is the Global Open House an opportunity for members to connect with their communities, it represents the camaraderie and entrepreneurial spirit that are alive and well within small business communities around the world.
In that spirit, for the first time, IPI – Member Network is opening up its 100-Day Challenge online global celebration to the public. The live broadcast will highlight those members who completed the Challenge and held an Open House.
Tuning in on October 27th at 1:00pm Pacific would be beneficial for those digital, print, photo, signage, graphics and art professionals looking to join or partner with a likeminded community of local, independent business owners that embrace a culture of sharing and innovation. Watch here: http://bit.ly/100Day2015.
About IPI – Member Network
IPI Member Network – Revolutionizing the specialty photo and print industry as we mash-up mobile, digital photo, video, signage, home and office décor, and traditional photo into a new, dynamic online and brick and mortar business.