Introducing Ardina Membership and an Exclusive Offer for Startups
Industry: Healthcare
Ardina is a new startup based in Columbus, Ohio that is introducing a Healthcare benefits program that reduces out-of-pocket costs for commonly used products and services
Columbus, OH (PRUnderground) May 4th, 2015
Commons Health Inc, a Columbus, Ohio based startup, is excited to announce the launch of a new healthcare benefits programcalled Ardina™.  Ardina membership includes 24/7 access to online healthcare services, including tele-medicine and behavioral counseling; and discounted healthcare products and services, including prescription, dental, vision, lab, and chiropractor.  Ardina is not health insurance but is intended to be a complement to health insurance, just like AAA membership is a complement to car insurance.  And since many Americans are dealing with rising out-of-pocket healthcare costs due to high annual deductibles from your health insurance, Ardina membership can help millions of Americans.
In coordination with Startup Week, Ardina will be offered to startups who sign up at www.myardina.com/startups.  .  Technology startups are competing for top talent, but most startups do not offer healthcare benefits. According to Forbes, only about 35% do because the Affordable Care Act requires only companies with 51 employees or more to provide healthcare insurances.  As startups scale and compete for top talent, offering an Ardina benefits plan will allow startups to help your  employees and stay competitive.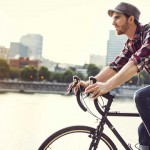 Founder and CEO Shaun Young is planning on kicking off Ardina's early enrollment during Columbus' Start-Up Week May 4-8 2015. The Ardina Team will be presenting during Startup Week at Wake Up Startup.
 Wake Up Start Up – COSI Friday May 8th at 7:30 AM. Register for your free ticket at https://www.eventbrite.com/e/wakeup-startup-307-may-2015-tickets-16587266962
333 W Broad St. Columbus, Ohio 43215
"As a start-up founder myself, I know how important every individual is to your company's success.  Yet we also recognize the risk employees take to joining a startup.  So we are excited to be introducing Ardina to startups in Columbus first to help Columbus startups recruit and retain top talent", said Ardina Founder & CEO, Shaun Young.  "We have received a great response from local businesses that want to provide healthcare benefits to their employees.  So we designed the program to fit with the lifestyle of the digital generation."
About Ardina Membership
Ardina Membership provides one-stop online shopping for healthcare products and services with  two levels of service.  Ardina Select includes unlimited 24/7 access to online healthcare, including telemedicine, behavioral counseling, wellness concierge, and Prescription discounts.  Ardina Premier includes the Select services, plus discounts on Vision, Dental, Lab Testing, and Chiropractor.
For more information, visit myardina.com.
Startups interested in early access to Ardina should apply at www.myardina.com/startups
To schedule an interview or meeting during Start-up Week, email steph@myardina.com.
About Commons Health, Inc
Ardina, located in Columbus, OH, is a digital based healthcare membership program focused on saving members time, money, and confusion on their daily healthcare needs. Ardina is NOT insurance, but it is a complement to insurance. Ardina provides access to digital healthcare services and discounts to reduce out-of-pocket medical expenses. Learn more about Ardina at myArdina.com