Introducing Nebo 4 — Where Ideas Take Shape
Industry: Technology
Three months ago, when we introduced Dark Mode with smart color management alongside new ways to personalize your notes, we also renamed our core page types. Nebo's regular page became the Document while the freeform page became the Note. And though we didn't say so at the time, this was a hint of new tech we were cooking up…
Dayton, OH (PRUnderground) January 6th, 2023
Evolving the Nebo Note
When we initially introduced our expandable freeform canvas, the Nebo Note, it was because we wanted to offer a completely free note-taking experience, removing any distractions that could get in the way of our users' creativity. Yet while our handwriting recognition engine was running in the background, our tech wasn't quite ready to offer the interactive ink features our users know and love from the Nebo Document.
While our devs found new ways to push the technological boundaries, our User Experience (UX) specialists gathered tons of feedback, studying how people were using the open-ended playground of the Note. We wanted to learn more about when the canvas came in handy and when its limitations proved frustrating.
Our research led us to the conclusion that our users' needs were 100% aligned with the vision we've had for Nebo since the very beginning: a magical piece of tech that understands everything you write, without constraints on where or how you write it.
So we worked harder than ever, leveraging our Artificial Intelligence (AI) engine to differentiate text from shapes from doodles from, well, just about anything else you might jot down. This was an incredibly difficult journey — but with time and dedication we finally came to a satisfying result, years ahead of what any other app can offer.
Meet Nebo 4!
A unique experience
Nebo 4 brings some vital note-taking features to the Note — like perfect shapes, typeset text, background patterns and the ability to paste text or images from outside the app. BUT it also augments these features with our unique interactive ink technology:
Handwriting conversion and keyboard compatibility

Handwriting can now be converted to typeset text instantly and in place — simply select it with the lasso and tap Convert. Text sizes and positions are preserved in order to maintain the structure and layout of your content.
You can also now create and edit text in Notes using your pen or a keyboard. Both inputs go hand-in-hand, equally useful in all situations. It's all text to Nebo!
In addition, all typed text — whether converted from handwriting, typed or pasted from other apps — remains fully editable, and reflows when resized.
Pen gestures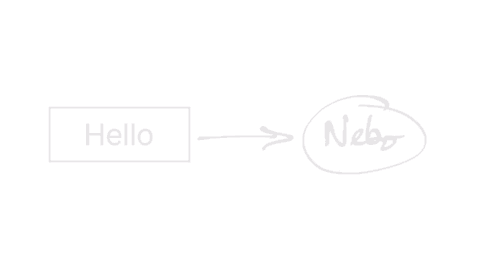 You can now scratch-erase any kind of content in a Note — handwriting or type, drawings, shapes, arrows… Nebo can even tell the difference between scratching to erase or just filling a shape. Simple yet magical.
Strike-through and underline gestures are also recognized. You can even customize them, choosing whether they apply the obvious formatting or (in the case of strike-through) delete text and (in the case of underline) make text bold.
Shape conversion

At last, one of our users' most requested features arrives in Nebo. You can now create perfect shapes just by holding your pen to the screen after drawing – and Nebo's AI engine is so advanced that it can recognize shapes drawn with multiple strokes.
Alignment guides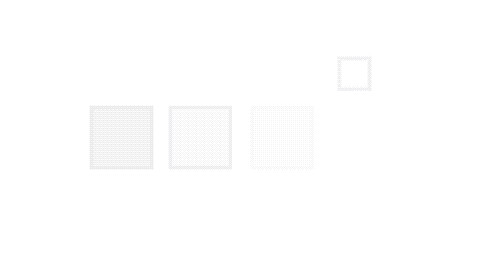 To help you create clean notes in a canvas free of constraints, the Nebo Note now displays smart alignment guides when you move blocks, shapes or images around the page.
A giant leap forward
Nebo 4 is the culmination of many years of tech innovation, but it's not the end of our journey.
We're always seeking new ways to combine AI and UX for the ultimate note-taking experience – and we're already deep in development on what comes next.
As always, we hope you enjoy the update.
The Nebo team at MyScript
Connect with us:
👉 nebo.app
👉 Support
About MyScript
Since 1998, MyScript has pioneered the development of AI technology that makes handwriting the basis for powerful human-machine interfaces. Placing ink at the center of the digital world, MyScript's software lets users interact with digital devices in more intuitive and versatile ways, seamlessly integrating handwriting into their workflows. In 2016, the company used this expertise to create Nebo, a note-taking app that employs the accuracy and power of MyScript Interactive Ink to boost users' productivity. With an international team and support for more than 70 languages, MyScript serves customers worldwide from its headquarters in Nantes, France, as well as regional offices in China, Japan, Korea and the US.
Learn more: https://myscript.com