Join 13,000 attendees at the AI & Big Data Expo in Silicon Valley next month
Industry: Technology
Join companies such as Facebook, Starbucks, Boeing, Bose, John Deere and many more at this year's AI & Big Data Expo.
Silicon Valley (PRUnderground) October 24th, 2018
The AI & Big Data Expo, the leading artificial intelligence & big data event and conference is now less than 7 weeks away, returning to the heart of Silicon Valley at the Santa Clara Convention Center on November 28-29.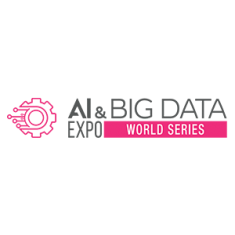 Co-located with the IoT, Blockchain, Cyber Security and Cloud events, the show is set to host more 13,000 attendees, 350+ exhibitors and 500+ speakers from the likes of Netflix, Facebook, Walmart, Starbucks, Mastercard, John Deere and more.
Dedicated AI & Big Data Conference tracks include; Enterprise AI & Digital Transformation, Data Analytics for AI & IoT, Big Data Strategies, AI and the Consumer, Developing AI Technologies and Big Data for Industry.
The conference will showcase next generation technologies and strategies from the world of AI & Big Data, providing an opportunity to explore and discover new strategies to drive your business to the next level.
The AI & Big Data Expo will host some of the world's largest brands with thought leaders sharing their experiences and knowledge, in addition to debating the advancements in AI and Big Data and exploring how these advancements affect a variety of industries and sectors.
Sessions not to miss include:
Facebook: Making Sense of Unstructured Data
Day 1 – 12:15pm, Big Data Strategies
Featuring: Nav Kesher, Head of Data Sciences at Facebook
Nav will tackle how to make sense of untrusted data, looking at different analytical methods and tools used to analyse unstructured data, and talk about how to analyse information that doesn't have a pre-defined model or structure.
Netflix Solo: Scaling Business Insights on Over a Billion Connected Devices
Day 1 – 4:15pm, Big Data Strategies
Featuring: Tri Truong, Senior Data Engineer / Architect at Netflix and Dhruv Garg, Senior Software Engineer at Netflix
Netflix users stream on a multitude of device platforms that have differing hardware and application characteristics that can have significant effects on the user's streaming experience. The Netflix Device History Service (DHS) is a scalable solution built for tracking devices and their changing characteristics. This session will explain why DHS was needed to grow the business globally, go in depth on the architectural underpinnings, and describe the key analytic use cases DHS enables.
Panel: AI in retail and ecommerce – with Starbucks & Walmart
Day 2 – 12:45pm, AI and the Consumer
Featuring: Prakahar Methrotra, Senior Director of Machine Learning – Retail at Walmart, Dan Mo, Global Technology Program Leader at Starbucks
This session will look at the different methods of using AI to deliver outstanding customer service and customer retention. The panel discussion will debate different AI applications for delivery, payment, CRM, product content and management and will also look the AI techniques to improve search.
There are many more thought leaders speaking across the two days, including:
·         Michael Berkovsky, Senior Data Engineer, Trulia
·         Samith Gunasekara, Head of AI and Machine Learning, Boeing
·         Ryan Prox, S/Constable in Charge, Crime Analytics Advisory & Dev Unit (CAADU), Vancouver Police
·          Ajit Narayanan, Chief Technology Officer, Mfine      
·         SUSAN SEILER, Program Manager, Bechtel Analytics
·         Suqiang Song, Director,Chapter Leader of Data Engineering, Mastercard  
·         Doug Sauder,Director of Applied Intelligence, John Deere           
·         Bill Yock, Chief Data Officer, Santa Clara County
·         Jay Shah, Software Engineer, Facebook
·         Juthika Khargharia, Principal IoT Solutions Architect, SAS 
·         Ryan Martin, Principal analyst, ABI Research       
·         Jessica Lachs, Head of Analytics, DoorDash
·         Daniel Wiemer, Head of Artificial Intelligence, Volkswagen
·         Harry Pascarella, Consultant, Harbor Research    
·         Nitin Sharma, Research Scientist, PayPal   
·         And Many More
Click here to register for your ticket to the North America event from November 28-29 inSanta Clara, CA.
If you can't make North America, then find out more about the World Series below:
World Series 2018-2019:
AI & Big Data Expo North America – 28-29 November 2018, Santa Clara, Silicon Valley
AI & Big Data Expo Global – 25-26 April 2019, The Grand, Olympia, London
AI & Big Data Expo Europe – 19-20 June 2019, RAI, Amsterdam
About AI & Big Data Expo World Series
Global AI & Big Data Conference & Exhibition showcasing the next generation technologies in AI with an aim to deliver AI for a smarter future. The AI Expo explores key trends in Machine Learning, Quantum Computing, Artificial Intelligence, Big Data Robotics, Infrastructure, Health Care, Cyber-Security, Self-Driving Cars, Chatbots, Virtual Assistants, Banking, Defence and Diversity in AI and its impacts on the global economy.
5 co-located events. 24 conference tracks. 9,000 attendees. 500+ speakers. 350+ exhibitors.
The AI & Big Data Expo is co-hosted alongside the IoT Tech Expo, the largest Blockchain Expo, Cyber Security & Cloud Expo, and new for 2020; 5G Expo. As a whole, the event will attract in excess of 9,000 attendees for two days of insightful content covering the whole ecosystem surrounding AI, Big Data, IoT, Blockchain, 5G, and Cyber Security & Cloud.
Our high-level conferences will bring together forward thinking brands, market leaders, AI & Big Data evangelists and hot start-ups to explore and debate the advancements in Artificial Intelligence, the impacts within the Enterprise & Consumer sectors as well as Development platforms and Digital Transformation opportunities.