Knowi Launches Natural Language BI and Closes the Data Gap for Business Users
Industry: Software
With natural language BI, non-technical business users can access analytics by simply asking their question, in English, and instantly visualize the answer.
Oakland, CA (PRUnderground) December 10th, 2018
Knowi, a leader in AI-Driven analytics for modern data, today announced the launch of natural language BI for self-service analytics within the Knowi platform.
Traditionally self-service analytics solutions have failed to deliver because they require users to learn another application and understand too much about how the data is constructed. The majority of business users are non-technical. They typically lack this knowledge and the time to learn a new application.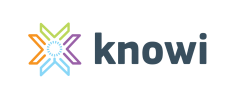 As a result, they find themselves dependent on others to answer even basic questions which limits analytics adoption within this critical group of domain experts. They have the business knowledge needed to ask the right questions that can transform how your business operates.
Knowi natural language BI is specifically designed for non-technical business users, so they just type a question in plain English and get an answer, instantly, from within the applications they are already using.
According to Forrester, insight-driven organizations grow 30% faster than their less informed peers. "To drive business transformation BI tools need to move beyond static dashboards to providing users, of any skill-set, with dynamic insights," said Jay Gopalakrishnan, CEO of Knowi. "By integrating natural language processing on top of our unified data platform, we can offer a more agile self-service analytics experience to business users so they can discover insights that were previously out of reach."
With Knowi, organizations transform to data-driven 10x faster by enabling rapid experimentation, agile adaption to changes, and easy integration into existing business processes.
The Knowi platform delivers this by:
Natively accessing all your data, regardless of structure, location, or source.

Eliminating the need to move or transform data (ETL) before it can be analyzed

Creating blended datasets from multiple sources on the fly

Integrating machine learning models to any analytics flow for predictive analytics

Instantly making the resulting analytics available to anyone through the Knowi UI, push alerts, or embedded into existing applications using APIs
Knowi is available to try for free at https://www.knowi.com. For more information about the capabilities of natural language BI, please visit https://www.knowi.com/natural-language-bi
Supporting Resources:
About Knowi
Knowi is an augmented analytics platform that instantly connects to any data, anywhere, exposing previously unseen insights through AI to accelerate your business success. Knowi combines AI & NLP to create the intelligence required for anyone to make data-driven decisions. With customers around the globe and of all sizes from Fortune 50 to startups, Knowi is changing everything about how companies do analytics. Knowi is a global company with customers in the Americas, Europe, Middle East, and Asia supporting companies of all sizes from startups to large multi-national enterprises.