Leading Multilocation Telecom Services Provider, BullsEye Telecom, Joins the Telecom Consulting Group's Partner Network
Industry: Telecommunications
BullsEye Telecom, a Michigan-based provider of multilocation telecom services for a wide range of industries, has been selected as the newest member of the Telecom Consulting Group's (TCG) prestigious Partner Network.
Southfield, MI (PRUnderground) November 4th, 2019
Companies with numerous locations across the country often struggle to find high-quality telecommunications solutions that fit their needs and their budgets. BullsEye Telecom, a multilocation telecom service provider headquartered in Southfield, MI, exists to help its clientele solve these issues. The company is known for its ability to condense piles of invoices from numerous telephone and internet service provides down into one manageable bill that reduces stress and saves money by helping their clients gain access to outstanding telecommunications services from carriers known for their quality.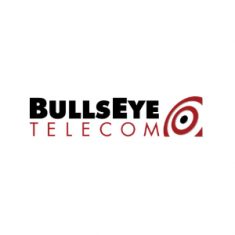 Recently, BullsEye Telecom became a member of the Telecom Consulting Group (TCG) Partner Program. TCG provides its partners – including companies within the telecommunications industry – with a huge selection of tools, resources, and even dedicated support teams that can help them secure better relationships with cloud, voice, and data service providers across the globe. Essentially, TCG works with some of the biggest companies in existence to ensure they have the best possible telecommunications services at the best possible prices.
TCG's new partnership with BullsEye Telecom means TCG clients now have access to some of the multilocation telecommunications services in the industry. Whereas numerous providers focus on data, voice, or cloud services in individual locations, BullsEye focuses on continuity across all locations. Per David Neely, the Chief Revenue Officer for BullsEye Telecom, "Becoming a partner with TCG is like a natural fit, because like BullsEye, TCG strives to solve the complexity of sourcing and managing a company's communications needs." Both companies work hard to ensure that businesses of all sizes have access to best-in-class carriers through their unique and respected brands.
To learn more about BullsEye Telecom and the vast range of services it can provide to businesses of any size in any industry, visit the company's website and perhaps even ask for a free quote. You can also reach out to a BullsEye Telecom representative with questions by dialing (877)638-2855 or send an email to sales@bullseyetelecom.com.
About BullsEye Telecom: BullsEye Telecom, headquartered in Southfield, MI, is a premier provider of managed multilocation communications services. The company delivers best-in-class VoIP, cloud security, broadband, POTS, IoT, SD-WAN and more to companies across the nation regardless of their size, industry, or the number of locations. BullsEye Telecom was founded in 1999 and has long since built a reputation for simplifying communication, creating company-specific scalable plans, and securing the best possible services for the best possible prices.
About the Telecom Consulting Group (TCG): TCG, located in Fort Lauderdale, FL, has three decades of experience in helping companies of all sizes across the country select the best possible telecommunications carriers and services for their needs. TCG focuses on the latest technologies and innovations to help their clients remain ahead of the curve. Services offered include cloud, security, voice, data, SaaS, migration, colocation, and more.