Maintain a New Car Smell with Auto Shocker from Biocide Systems
Industry: Automotive
Biocide Systems is offering a new odor removal product "Auto Shocker", that gets rid of any kind of odor in the car by making it smell like a new one or your money back!
Los Angeles, USA (PRUnderground) November 25th, 2015
Biocide Systems is offering a unique and highly advanced odor eliminator for cars. The product that they are offering is named Auto Shocker, and is capable of giving vehicles a new car smell.
Bad odors can easily get trapped in cars because they are cabin like spaces that stay closed for long hours. The odors that get trapped inside the car often don't go away after excessive cleaning and maintenance has been made by the auto-dealer or a workshop. Auto Shocker on the other hand clears the bad smell from cars, making them smell like new ones.
A spokesperson from Biocide Systems said, "Auto Shocker is such a product that can work wonders inside your car. This amazing odor removing product is in the form of gas and acts as a magnet to all the different odors persisting in your car. It attracts any odor that you can imagine and then neutralizes them by giving your car a perfect new car smell."
The spokesperson went on to say, "We have designed a odor removing product that doesn't require you to put effort. In order to give your car a new smell, you just need to close the doors and windows and deploy an Auto Shocker. After letting the formula work, you can return to the car after a few hours without smelling any unusual odor. This product works inside out, killing all the bad scent from the car. It even reaches deep down under the seats to ensure that your car is no longer stinking."
Biocide Systems is a reputable company that is known for designing environmental-friendly products. Its Auto Shocker is also biodegradable, which means that it doesn't leave behind harmful residue or fumes inside the car. The company is also offering a money-back guarantee on the credibility of this product and ensures its customers that it is an eco-friendly product made solely in the US.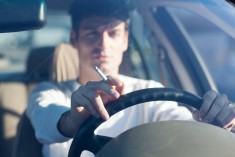 The spokesperson from the company further added, "We believe in offering unmatched customer service, which is the reason we offer a money-back guarantee on our products. A lot of hard work and research has gone behind the creation of these products, which is why we are certain that they will never fail to impress our customers. Even if a product doesn't meet your expectations, you can always come to us and ask for your money. We want to form a trustable connection with our customers and we believe that we can only achieve it by being honest to them."
About SM Digital Partners
As an award-winning, international digital agency, SM Digital Partners is committed to getting you the result you deserve every time.