MaintMaster, A Leading Swedish CMMS Software Renews Partnership with Comparesoft
Industry: Computer Software/Services
London, United Kingdom (PRUnderground) April 26th, 2023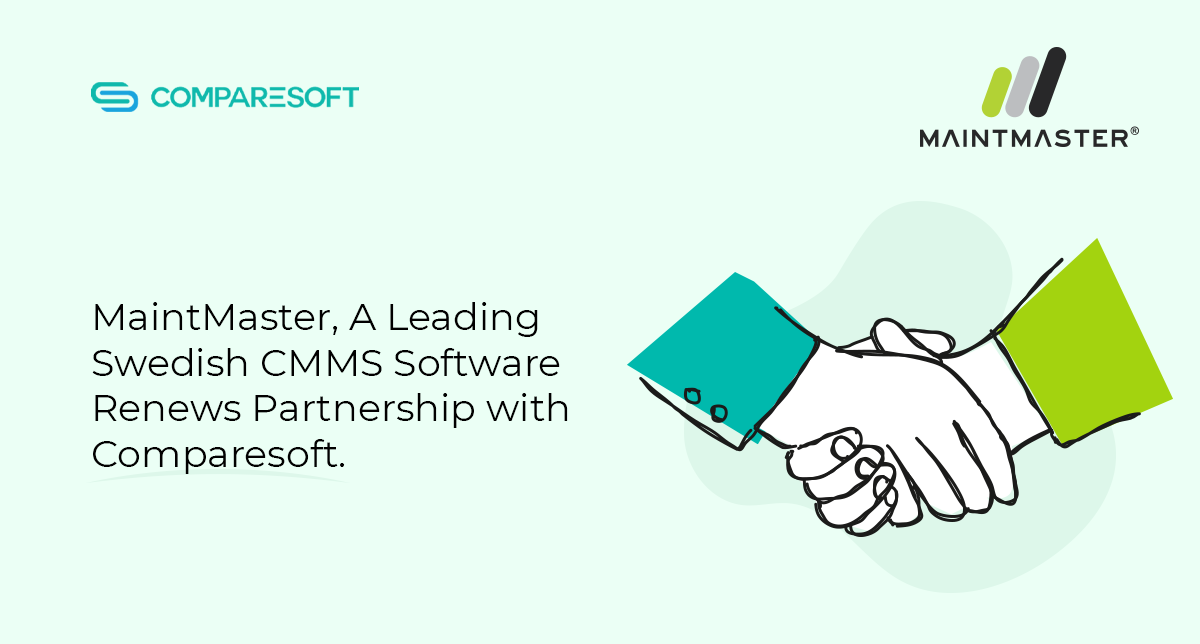 MaintMaster, a leading CMMS Software provider headquartered in the Nordics with UK and European offices, renews its partnership with Comparesoft.
Swedish Sea Rescue Society, Stena Recycling, Amcor Flexibles, Inchdairnie Distillery, Cloetta, Aspen, SIA Glass, and maintenance customers in over 25 countries use MaintMaster.
MaintMaster's key focus is simplifying maintenance via a flexible solution promoting sustainability, reliability, and predictability. Two unique selling points for MaintMaster are pre-integrated single-provider IoT sensors and powerful visual CMMS software. They cost-effectively achieve this with a budget-friendly payment plan that helps with cash flow. They bundle software, implementation, training, and support in a monthly SaaS cost model.
Tom Reames, Sales Director UK of MaintMaster, said, "In late 2021, we decided to enter the UK market. Along with building a high-performance team, we partnered with Comparesoft to position our product in the UK market. In addition to raising awareness of MaintMaster on Comparesoft, we also acquired a few customers where Comparesoft recommended our product.
Our relationship with Comparesoft is mutually beneficial, so we have decided to renew for 2023 and hope the quality opportunities will increase for this to be a long term partnership and assist our continued UK, European, and international growth." 
Comparesoft is the UK's most useful B2B software comparison platform used by GKN Aerospace, Eton College, Jaguar Land Rover, Suzuki, JD Sports, Saudi Aramco, and 16,000 other businesses.
Comparesoft's platform is ad-free and bases its software recommendations on its AI language model.
Prasanna Kulkarni, CEO of Comparesoft, said, "MaintMaster is a powerful offering. Their innovative payment model of zero upfront payment with just monthly SaaS payment, which includes software and implementation, will make it easier for a number of maintenance teams to advance their maintenance play. In-house IoT sensors, out-of-the-box compatibility with the European Norm Maintenance Standard, and a great team make them a really good option for small, medium and enterprise maintenance teams."  
Comparesoft is backed by Blackfinch Ventures and Mercia Fund.
About Comparesoft Ltd
Comparesoft is a London based AI-driven Software Recommender.