Mako's Expert Deployment Services Make Rollouts a Breeze
Industry: Technology
Mako Networks' Project Management and Field Services Teams Ensure Customer Deployment Projects Run Smoothly, Finish On Time, and Stay Within Budget
Elgin, IL (PRUnderground) August 21st, 2019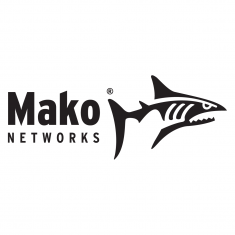 Mako Networks is a full service technology vendor, offering secure delivery and maintenance of all Mako networking and voice products as well as related technologies such as Ubiquiti switches and APs and WiFi management from Evolve ODM. Mako's project managers, field support technicians, remote-support teams, and logistics team have years of experience expertly deploying large, complex projects for customers in a variety of specialized industries, including healthcare, petroleum, retail, and fast casual restaurants.
Mako can provide the following services and more:
Engineering Design
Mako engineers work closely with each customer to design a network architecture that best meets their individual business needs and also engage with the customer to assist in specifying the equipment and process for executing their design. In qualifying cases, customer engineers can even have direct access to the Mako development team throughout the deployment project to ensure the resulting network meets the specific requirements of the engagement.
Installation
Mako installers are expert professionals who can handle the entire deployment or can work in collaboration with other resources as needed. Mako can perform installation services anywhere in the US and in more than 70 countries worldwide.
Logistics & Lifecycle Management
Let Mako Logistics keep track of the location and condition of your equipment for networking, POS, VoIP, or anything else you need, and never worry about another equipment upgrade again. Mako takes care of everything proactively, including pre-configuring and shipping the latest equipment to your distributed locations and storing, testing, reconditioning, and redeploying out-of-service assets.
Maintenance & Support
In addition to ongoing maintenance of your network, Mako's Managed Networks Services include a three-tiered help desk that can integrate with customer support teams or outside support technicians. Mako technical support is available 24/7/365, so you can always reach us with questions or issues regarding your network.
"With Mako's deployment services, you get experienced assistance for every stage of your project and every part of your network. Mako takes the lead in creating or updating your network, allowing you to be involved as much or as little as suits you," said Simon Gamble, President of Mako Networks. "And, of course, both our internal and partner-driven teams have extensive experience in properly installing and maintaining secure Mako Systems in all types of environments."
To inquire about Mako's deployment services for your distributed enterprise, contact Mako Networks at sales@makonetworks.com or 800-851-4691.
About Mako Networks
Mako Networks provides simple, secure, PCI-certified networks for distributed enterprises. Operating internationally from offices in Elgin, IL, London, Melbourne and Auckland, Mako integrates cloud management and reporting, SD-WAN, Wi-Fi, 4G/LTE failover, VPN Cloud, firewalls, end-to-end PCI DSS certification and content filtering into one, easy-to-manage system. For more information, visit www.makonetworks.com.