Microgrid Automation Helps Unlock Potential of Distributed Power Generation According to New ARC Research
Industry: Information Technology
New ARC Advisory Group market research reveals the increasing importance of microgrid automation systems on overall electric grid stability and reliability.
Dedham, MA (PRUnderground) December 6th, 2019
New ARC Advisory Group market research reveals the increasing importance of  microgrid automation systems on overall electric grid stability and reliability.  According to the research, as electric market regulations evolve, microgrid automation functions are moving toward transactional relationships that reward customers that manage their discretionary loads, making the vision of demand-response a reality.  As countries around the world add non-dispatchable solar and wind generation, it is increasingly common to add grid energy storage and aggregated customer load management to help keep electric power reliability high and costs down.  The suppliers of microgrid automation systems are evolving new transactional systems that can respond to price signals with increased involvement of generators and customer loads.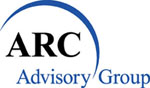 "PV systems with grid-scale batteries form an instant microgrid that can add grid stability, but the more significant recent trend is for microgrids and aggregated load management systems to financially reward smaller customers that are able to make dynamic load adjustments.  The emerging dynamic load management shows the concept of demand-response is now being realized as a low-cost option competing with grid-scale batteries," according to Rick Rys, Senior Analyst at ARC Advisory Group and key author of ARC's Microgrid Automation Global Market Research report.
About the Microgrid Automation Market Research
This ARC research explores current and historical market performance and related technology and business trends, identifies leading technology suppliers, and provides five-year global forecasts for the Microgrid Automation market.  This new research is based on ARC's industry-leading market research database, extensive primary and secondary research, and proprietary economic modelling techniques.  The research includes competitive analysis, plus five-year market forecasts by region, grid size, power source, revenue type (hardware, software, and services), hardware type, services type, software type, facility type, project size, and sales channel.
This new research is available in a variety of formats to meet the specific research and budgetary requirements of a wide variety of organizations.  These include a:
Market Intelligence Workbook (Excel) – personalized spreadsheet includes one year of historical data in addition to the current base year market data and five-year market forecast.  This workbook enables licensed users to freely manipulate the data to make it easier to analyze the latest data for business intelligence and generate custom reports.
Concise Market Analysis Report (PDF) – provides an executive-level summary of the current market dynamics, market forecasts, and competitive analysis, plus an overview of strategic issues.  The PDF is available with or without detailed charts.
For more information on this and other available ARC market research, go to www.arcweb.com/market-studies.
About ARC Advisory Group
Founded in 1986, ARC Advisory Group is the leading technology research and advisory firm for industry, infrastructure, and cities. ARC stands apart due to our in-depth coverage of both operational technologies (OT) and engineering technologies (ET) and associated business trends. Our analysts and consultants have the industry knowledge and the first-hand experience to help our clients find the best answers to the complex business issues facing organizations today. We provide our technology supplier clients with strategic market research, and help our end user clients develop appropriate adoption strategies and select the best technology solutions for their needs.