MyFulfillmentCompany.com Integrates Seamlessly with PayPal, WooCommerce, and Many More
Industry: Shipping Services
Merchants using WooCommerce, PayPal, and other sales or payment platforms can integrate seamlessly with MyFulfillmentCompany.com.
Marietta, Georgia (PRUnderground) September 12th, 2019
The ecommerce industry is on the rise around the world. Global sales will reach well over $3.5 trillion in 2019, and by 2023, that number is expected to reach more than $6.5 billion. New merchants spring up every single day, and they utilize trusted platforms like Shopify, WooCommerce, and PayPal to handle their orders, invoicing, and more. MyFulfillmentCompany.com, based in Marietta, Georgia, offers an all-in-one product designed to integrate seamlessly with these platforms and others.
Who Is My Fulfillment Company?
My Fulfillment Company, also known as MyFulfillmentCompany.com, provides a wide variety of inventory and order management, processing, and shipping options for merchants of all sizes. Their goal is to help remove some of the headaches associated with managing an ecommerce-based business. Some of their most important services include;
Picking, packing, and processing orders for shipment within one business day;
Providing expedited shipping services (same-day shipping) for orders placed before 2:00pm EST;
Creating packing lists customized for every single order;
Providing outstanding and detailed reports for every single order placed, processed, and shipped;
Negotiating with shipping providers to offer affordable rates and even discounts;
Assembling and kitting custom packaging where required;
Creating and including marketing flyers and inserts in each shipped package according to your specs;
Processing item returns per your requirements; and
Storing and managing your inventory.
Reasons to Choose MyFulfillmentCompany.com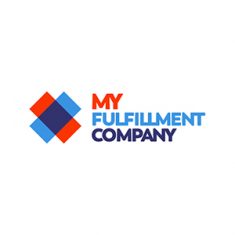 As an ecommerce-based business owner, you know the headaches that come along with managing your inventory and ensuring each package ships out in a timely manner – especially for small and medium-sized businesses without a full staff to handle order and returns processing. My Fulfillment Company saves businesses just like yours time, money, and effort – even if the ecommerce platform you choose offers its own fulfillment services. That's because MyFulfillmentCompany.com integrates with all of these platforms, which makes it easier than ever to get started.
When you choose MyFulfillmentCompany.com, your employees will no longer have to spend vast amounts of time picking, packing, and preparing orders for shipment. What's more, when we manage your inventory, you can save money on warehousing and storage, and you won't have to hire more employees to stock, process, and ship for you. Finally, you won't have to spend hundreds of dollars on software for reporting. My Fulfillment Company provides all of this and then some in an affordable package that is tailored to your company's specific needs.
To learn more about MyFulfillmentCompany.com, visit their website. You can also contact the team via email at info@myfulfillmentcompany.com, call them at (888)266-1777, or get a free estimate based on your company's needs by filling out a simple webform.
About MyFulfillmentCompany.com: MyFulfillmentCompany.com is headquartered in Marietta, Georgia and provides a wide variety of order fulfillment and inventory management services designed especially for small and medium businesses, but flexible enough to scale with any size business. These services integrate seamlessly with various platforms, including WooCommerce, PayPal, and other popular options. The family-oriented company was established in 2009 and has since built a solid reputation for exceeding their clients' expectations. MyFulfillmentCompany.com scales its services to each clients' needs, ensuring they only pay for what they use. For more information please visit https://myfulfillmentcompany.com/.
About My Fulfillment Company
My Fulfillment Company is an order management and fulfillment service provider located in Marietta, Georgia. Though they work with businesses of all sizes in all industries, they specialize in the health and beauty, accessories and small electronics, and vitamin and nutritional supplement industries. They provide warehousing, inventory, picking and packing, marketing inserts, kitting and assembly, shipping, returns processing, and much, much more.