New Partnership Brings Canvas To Quality Matters (QM) And QM Membership To Instructure
Industry: Education
Beginning in 2020, QM Professional Development will be delivered in Canvas.
Annapolis, Maryland (PRUnderground) June 11th, 2019
QM, a leader of quality assurance in online learning, has announced a new partnership with Instructure,
creators of the Canvas Learning Management Platform. Both organizations recognize the importance of using QM Standards and research-supported best practices to ensure educators develop well-designed, quality courses that facilitate learning.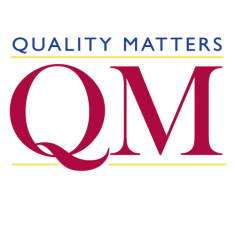 "This partnership highlights QM's responsive move to a best-in-class LMS to deliver assessed professional development to thousands of educators across the world annually," said Brenda Boyd, QM Senior Academic Director of Program Services.
Preparations are underway for Canvas to become the main LMS platform for delivering QM professional development.
"Quality instruction begins with dedicated instructors who have access to the right resources to help them learn throughout their careers," said Tara Gunther, VP of partnerships at Instructure. "This partnership reflects our commitment to making teaching and learning easier by helping further professional development for educators."
With this partnership, QM will join many QM members who use Canvas to deliver online learning and extend its mission through exposure to new audiences. As QM members, Instructure staff will complete QM professional development to learn how QM Standards are applied and to understand the review process used for certifying course quality. This will allow Instructure to better understand the needs of educators using Canvas who wish to meet QM Standards in an official review. "As the staff of Instructure becomes more familiar with QM Standards and processes, we look forward to seeing the positive effects ripple out to the broader online education community," said Dr. Deb Adair, QM Executive Director.
In conjunction with the partnership, QM will participate in InstructureCon 2019, a three-day education technology conference in Long Beach, CA this July. "By participating in InstructureCon and contributing to the Canvas Network, QM will extend beyond its 1200-plus institution membership to share the ways in which QM-Certified courses support learner success and institutional goals," said Dr. Deb Adair. During InstructureCon, QM will facilitate two workshops: "Designing Your Online Course" and "Improving Your Online Course." QM will also deliver a 15-minute Partner Spotlight and host a table display in the partner hall.
"Canvas is designed to simplify teaching so faculty can spend more time engaging students in ways that elevate learning and improve student achievement," said Melissa Loble, SVP, Customer Success & Partnerships. "We are sure educators will find value in the QM workshops offered at InstructureCon and look forward to seeing the positive outcomes of the training."
About Quality Matters
Grounded in research. Driven by best practices. A community that puts learners first. Quality Matters (QM) is the global organization leading quality assurance in online and innovative digital teaching and learning environments. It provides a scalable quality assurance system for online and blended learning used within and across organizations. When you see QM Certification Marks on courses or programs, it means they have met QM Course Design Standards or QM Program Review Criteria in a rigorous review process.