ParentOn Helps Parents Protect Kids on Smartphones
Industry: Mobile Apps
New app from ParentOn LTD is designed to prevent inappropriate behaviour targeting children and teens using smartphones
London UK (PRUnderground) April 3rd, 2018
Staggering statistics show that 37% of online grooming happens in chat rooms, 40% use instant messaging, and 21% are using methods such as gaming sites. For parents, the need to be vigilant of their children's smartphone use is more critical than ever.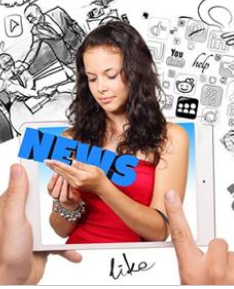 Parents and experts alike agree that prevention of inappropriate behaviour on smartphones is important, and one company is unveiling a solution.
ParentOn is the first app designed to preemptively catch these incidents early on. The app is designed for use with IOS and Android smartphones and instantly senses any unusual activity happening in a child's chats without spying on them. Once suspicious activity has been detected, an alert is sent to the parent's phone.
"Buying your teen a smartphone is easy," said the ParentOn team. "Keeping them safe on that smartphone is almost impossible."
ParentOn has just launched a crowdfunding campaign designed to raise funds and awareness to launch the app. Pre-orders are also now being accepted. Further information can be found at https://parenton.click.
About ParentOn
ParentOn is a parent's best friend when it comes to keeping their children safe on their smartphones.
Contact
Mark Shorter
ParentOn
Website: https://parenton.click
About Parenton Ltd
Parenton Ltd is an enthusiastic, energetic company comprised of people that are united in bringing new technology to the world.