Personal Mini Storage has become NSA's eighth Participating Regional Operator
Industry: Commerical Building
Personal Mini Storage is pleased to announce they have entered into definitive agreements with National Storage Trust.
Orlando, FL (PRUnderground) March 1st, 2017
Personal Mini Storage ("Personal Mini"), Central Florida's largest family owned storage operator is pleased to announce they have entered into definitive agreements with National Storage Affiliates Trust ("NSA").  Personal Mini, headed by Marc and Laurie Smith, has become NSA's eighth Participating Regional Operator ("PRO").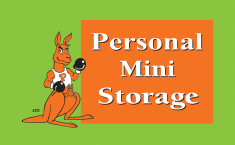 "We will continue to retain our management team and operate our management company as a family owned business while at the same time gaining all the benefits of being part of a large public company," said Marc Smith, President of Personal Mini, "Joining NSA as its newest PRO is the best way to accelerate our growth through NSA's attractive capital structure, and at the same time strengthen our operational tools by integrating them into NSA's 'best practices' platform. We expect to see significant growth, both personally and professionally, for our entire team as a result of our affiliation with NSA."
Marc Smith has more than 20 years of first-hand experience in owning and operating self-storage facilities.  He is currently completing his term as Chairman of the national Self Storage Association ("SSA").  A licensed real estate broker, building contractor and Orlando philanthropist, Marc previously served as past president and national board member of the Southeast Region of the SSA. Marc specializes in all aspects of the self storage business, including acquisitions, site selection, start-ups, construction management, design, systems analysis and more.   The Personal Mini brand continues to grow with the addition of 4 self storage properties on March 1, 2017, bringing the total number under management to forty (40) across mid-Florida.
Arlen D. Nordhagen, NSA's Chief Executive Officer, commented, "We are extremely pleased to introduce Personal Mini, a long-time industry leader, as our eighth PRO. Our new partnership with Personal Mini will significantly strengthen NSA's presence in the Florida market. We look forward to working with the entire Personal Mini team and welcome them to NSA."
About National Storage Affiliates Trust
National Storage Affiliates Trust is a Maryland real estate investment trust focused on the ownership, operation and acquisition of self-storage properties located within the top 100 metropolitan statistical areas throughout the United States. NSA currently holds ownership in and operates 453 self storage properties located in 23 states with approximately 28 million rentable square feet, and is one of the largest operators of self storage properties among public and private companies in the U.S. For more information, please visit the Company's website at www.nationalstorageaffiliates.com. NSA is included in the MSCI US REIT Index (RMS/RMZ) and the Russell 2000 Index of Companies.
About Personal Mini Storage
Personal Mini Storage is operated by Laurie & Marc Smith and is Central Florida's largest family owned storage operator.  As of March 1, 2017, Personal Mini manages 40 properties with approximately 2.7 million rentable square feet in mid-Florida. To find out more about Personal Mini Storage or to find the storage location nearest to you, visit www.personalministorage.com.