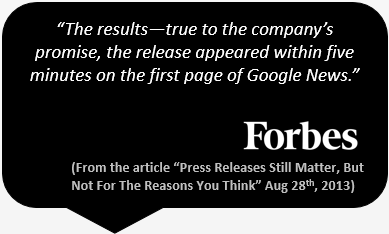 Based in the San Francisco Bay Area, PRUnderground is an affordable social media press release service, consistently ranked in the TOP 3 among all press release distribution services by G2 Crowd for Client Satisfaction.
Our Diamond Distribution Plan will get your press release on to Yahoo Finance, Google News, and 100+ other news sites. The distribution includes PR Newswire's WebReach plan and the core PRunderground.com distribution for $189 per press release total. What you get:


Google News and Yahoo Finance: Within minutes of distribution, your press release gets into Google News and Yahoo Finance. It will also show up in Bing and Apple News..


Social Media: Links and headlines from the release are published to the PRunderground profiles on Facebook, Twitter, Tumblr, Google+, De.lic.ious, and more social media and social bookmarking sites. Be sure to Like and Retweet when you see your release!


Online News Sites (120+): Press releases are published by 120+ news sites including DigitalJournal.com, the Business Journal Network of websites (such as Chicago business Journal, Los Angeles Business, Dallas Business Journal), International Business Times (IBTimes.com), Pittsburgh Post-Gazette, Milwaukee Journal Sentinel, TravelWeekly, Nation's Restaurant News, Marketplace, ASK.com, AZCentral.com, and SiliconInvestor.com.

Reports: See a sample Diamond distribution pickup report by clicking here

Diamond Distribution is just $189 per release. No contract required!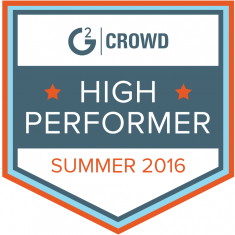 Reputation:? When G2Crowd published their Summer 2016 rankings of the best press release distribution services in the world, PRUnderground.com was named a "High Performer" and rated third in Customer Satisfaction only behind Cision and Business Wire.
Questions? Email us at help@prunderground.com.