PRUnderground.com Press Release Content and Formatting Requirements
Industry: Press Release Tips
(PRUnderground) September 21st, 2015
Here is a reminder of the Content and Formatting Guidelines for press releases submitted to PRUnderground.com. A good portion of them are to ensure your press release is picked up by Google News and our syndicated news network of websites.

Headline Length: The headline may be no more than 100 characters (Note only the first 65-70 characters get indexed by Google.)
Headline Capitalization: We do not accept ALLCAPS headlines. You may capitalize the first letter of every word.
Headline Sender Identification: The main headline MUST have the name of the company, product or spokesperson in it.
Body Word Count: The press release must be at least 150 words and no more than 600 words.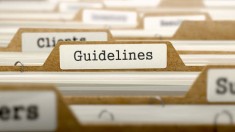 Body Content: We can not accept press releases about offensive, objectionable, or illegal subject matter. No adult content, no online gambling, no pornography, no slander or libel, no spam, no electronic cigarettes, no firearms/gun related products, no online pharmaceuticals or Google banned supplements (See list of banned pharmaceuticals and supplements), no stock recommendations. For press releases about legal matters or proceedings, all facts must reference the official case number/court record/filed legal actions. We do not accept press releases for supplements, herbs or drugs that make claims to treat or cure any disease or disorder, unless FDA approved. We do not accept press releases about 3rd party individuals or companies without their permission. Releases must be in English and in the proper press release format.
Body Links: We do not accept press releases with more than 1 hyperlink per 100 words of text.
Original Content: The press release must be original content not published elsewhere prior to being published on PRUnderground.com.
Copyright and Trademark Infringement: Your press release (and associated images) must not violate any copyright or trademark law or infringe on anyone else' copyright or trademark.
Contact Information: Every press release must include contact email and phone
Formatting: We can not accept content formatting besides underlining, italics, bold, or hyperlinks.
About