RALLIO Named One of the "Best Entrepreneurial Companies in America" by Entrepreneur Magazine's 2019 Entrepreneur360 List
Industry: Social Media
Social media marketing company recognized for impact, innovation, growth, leadership and value
Irvine, CA (PRUnderground) October 2nd, 2019
RALLIO was recently recognized as one of the "Best Entrepreneurial Companies in America" by Entrepreneur magazine's Entrepreneur360™ ranking, a premier study delivering the most comprehensive analysis of private companies in America. Based on this study forged by Entrepreneur, RALLIO is recognized as a well-rounded company that has mastered a balance of impact, innovation, growth, leadership and value.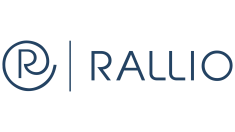 "RALLIO is honored to be included on the Entrepreneur360 ranking as a forward-thinking company that's committed to both entrepreneurial innovation and company culture," says Chuck Goetschel, founder and CEO of RALLIO. "We have a passion for and understanding of the franchise industry that allows us not only to provide the best products and services for their social media and reputation management needs, but also to foster the growth and camaraderie of our team both individually and collectively."
"Every entrepreneur knows that a healthy business isn't just about growth. It's about being well-rounded — growing your culture and your systems as strongly as you grow your revenue," says Jason Feifer, editor in chief of Entrepreneur Magazine. "That's why we're excited to celebrate these companies with our fifth annual Entrepreneur360 ranking. The companies that make the list have pushed boundaries with their innovative ideas, fostered strong company cultures, impacted their communities for the better, strengthened their brand, and grown impressively as a result."
Founded in 2013, Rallio is more than just a social media management technology. It's a smarter, simpler way for brands to maximize social marketing efforts. Rallio technology provides a complete social media ecosystem allowing manufacturers, corporate brands and their locations, employees and customers to build a local community, share experiences and drive local business.
Honorees were identified based on the results from a comprehensive study of independently-owned companies, using a proprietary algorithm and other advanced analytics. The algorithm was built on a balanced scorecard designed to measure five metrics reflecting major pillars of entrepreneurship—innovation, growth, leadership, impact and business valuation.
To learn more about RALLIO, visit: www.rallio.com as well as https://www.entrepreneur.com/company/rallio. 
For additional details on the E360 List and the companies recognized, visit: entrepreneur.com/360.
About Rallio
Rallio is a powerful SaaS combining social media technology, creative services and employee advocacy. As the supplier of choice for franchise organizations and small businesses, Rallio enables brands to manage their entire social media presence, online reputation and online directory listings in one dashboard for all locations. Business owners can either take charge on their own, with easy-to-use desktop and mobile technology, or recruit the help of Rallio's in-house agency. Rallio's motley crew of social media strategists, brand managers, designers, producers, writers, engineers, geeks, freaks, change-makers and born leaders helps businesses ditch boring content forever and light up their social media pages.