The steps to a successful release is to:
Step 1.
Keywords – Select for which search terms you want to rank for on Google.  This is the term your target market will use to find your services/products. For example, "Food Trucks".
Hot Tip: Try to find trending keywords to use in your title and summary!!
Step 2.
Research –  Research which search terms are getting the most traffic. See what is trending and incorporate trending topics in your release. For example, I found out "Facebook Timeline" is trending today. Therefore, I want to try to use Food Trucks and Facebook Timeline in my release title.

Step 3. You are going to use the search terms you uncovered above in your Release Title, summary, body and tags.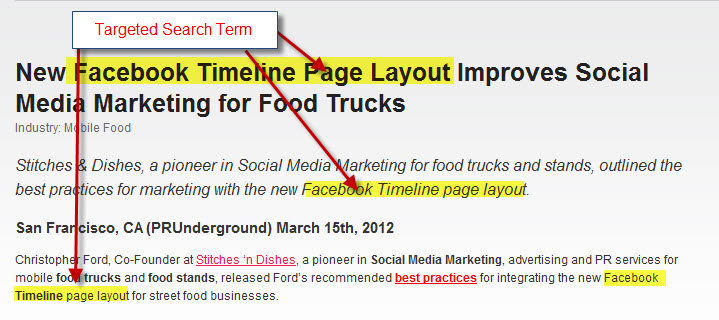 Read about creating the perfect Title next.