Rustam Gilfanov: 150 libraries in Ukraine have received a new Lucky Labs book about a mathematician ant
Industry: Business
The Ukrainian translation of the Japanese book 'The Mathematician Who Turned into an Ant' has become the seventh published book of the Lucky Labs charitable publishing project,' says the company's co-founder and the project initiator, Rustam Gilfanov.
Kyiv, Ukraine (PRUnderground) August 27th, 2019
The Lucky Labs IT charity project has presented a book by a Japanese mathematician Masao Morita' The Mathematician Who Turned into an Ant' in the Sasha Chekalin library in Kyiv.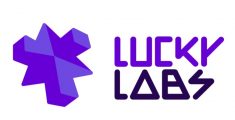 "This is the first book by a well-known mathematician and science educator that he wrote for the youngest audience. Therefore, besides teaching kids mathematics, the story also focuses on fairy-tale aspects. According to the plot, Masao turned himself into an ant. The illustrations for the book were made by the famous Japanese textile designer and illustrator Katsuji Wakisaka. His illustrations have added metaphorical and contemporary notes to the book," said Lucky Books project initiator and Lucky Labs co-founder Rustam Gilfanov.
The presentation was held by a candidate of physical and mathematical sciences, a senior researcher in the NASU Institute of Mathematics Irina Yehorchenko. Just like the author of the book, Yehorchenko promotes mathematics. 'A Mathematician Who Turned into an Ant' was published in the Ukrainian at the Chernivtsi publishing house 'Chorni Vivtsi'.
"Right after the presentation, we sent copies of the book to 150 children's libraries in different regions of Ukraine. We hope that this book, just like other published books of our project, will be useful for children and will open up a new world of science, education, and learning of the universe," says Gilfanov.
"The Mathematician Who Turned into an Ant" became the seventh published book of Lucky Books. Among the previous six books, there was another story on the mathematical topic of Kuzko Kuziakin' #WHATISMATH?' The book was included to the list of the state purchases in 2018 and was awarded the 2018 All-Ukraine rating 'Knyzka Roku' ('Book of the Year') in the category Educational Literature.
The Lucky Labs charity publishing project was founded in 2017. During this time, volunteers distributed more than 6,000 books free of charge. The initiators of the project are focusing on translating interesting foreign books that cover science-related topics for teenagers. They also are interested in finding talented Ukrainian authors and scientists who might be interested in teaching science to children.
About Lucky Labs
Lucky Labs develops software products for marketing, gaming and financial industries. The company\\'s portfolio includes more than 100 mobile and desktop applications. The company sells its products on the western market and in the Asian countries. Today, 950 people work in the Ukrainian offices of Lucky Labs. According to DOU rating, Lucky Labs is also among the 20 largest Ukrainian IT companies.