Rustam Gilfanov: 155 Ukrainian libraries received Lucky Labs' eco-book about garbage
Industry: Business
Lucky Labs presented the "Book about Garbage" to children's libraries in seven regions of Ukraine.
Kyiv, Ukraine (PRUnderground) July 24th, 2019
A new book by charity publishing project LuckyBooks founded by Lucky Labs, an IT company, completed a promotour in the cities of Ukraine and settled in children's libraries. 155 children's libraries in the Eastern and Southern regions of Ukraine received the books free of charge. Lucky Labs' co-founder Rustam Gilfanov comments.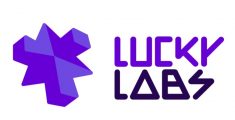 "We presented the "Book about Garbage" at the Book Arsenal in Kyiv, conducted a series of performances in 5 cities of Ukraine and took part in the celebration of Lybid Day in Kyiv," says Gilfanov. "Today, we took the next step and provided the children of the East and the South of Ukraine with the opportunity to read the book for free and start their way to fighting garbage."
"Book about Garbage" is the first Ukrainian teenage eco-book prepared by a group of teenage authors. Their leader was the author of children's books Galyna Tkachuk. The book is based on a series of eco-workshops, which children visited. As it turned out, eco-topics worry the rising generation of Ukrainians very much.
"Our goal is to publish and distribute relevant and interesting science-popular literature for teens in Ukrainian language. Two years ago we saw a serious shortage of such books, especially in the East of the country, and decided to improve the situation," says Rustam Hilfanov. "Over the past two years, we have transferred to the libraries almost 6,000 copies of the Ukrainian popsci and world bestsellers translated into Ukrainian. "
"Book about Garbage" became the sixth edition of the charity publishing project LuckyBooks. It was published by Stary Lev Publishing House, and was illustrated by Anton Selleshiy.
In total, almost 500 copies of the book were sent to the libraries of seven regions of Ukraine.
About Lucky Labs
Lucky Labs develops software products for marketing, gaming and financial industries. The company\\'s portfolio includes more than 100 mobile and desktop applications. The company sells its products on the western market and in the Asian countries. Today, 950 people work in the Ukrainian offices of Lucky Labs. According to DOU rating, Lucky Labs is also among the 20 largest Ukrainian IT companies.