Rustam Gilfanov: Lucky Labs and "I Am Future of Ukraine" Visit Orphans
Industry: Business
The charity foundation and representatives of the IT company presented clothes, hygiene products and books to children from a Chernivtsi orphanage, says Lucky Labs co-founder Rustam Gilfanov.
Kyiv, Ukraine (PRUnderground) November 27th, 2019
On the Day of Kindness, the charity publishing project of IT company Lucky Labs and employees of the charity foundation "I am future of Ukraine" visited a Karapchiv boarding school in Chernivtsi region. Philanthropists brought gifts, such as clothes, hygiene products, and educational books to the children from the school.
"For many years, we have been working with the foundation "I Am Future of Ukraine" and together we are helping orphans and families that need assistance. In 2017, we launched the LuckyBooks project that publishes educational books in Ukrainian and distributes them free of charge to libraries and boarding schools in Ukraine, says Lucky Labs co-founder, investor and IT businessman Rustam Gilfanov. By now, we have distributed more than seven thousand books. Today, we made #WHATISMATH book by Kuzko Kuziakin available to children in yet another school in the Chernivtsi region."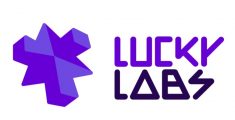 Last year, #WHATISMATH was published by the project and it received considerable recognition: the book was awarded the 2018 All-Ukraine rating 'Knyzka Roku' ('Book of the Year') in the category Educational Literature, it was also shortlisted for the Best Book Design Competition and got to the 2018 list of state purchases for libraries.
Earlier, the publishing project together with the charitable foundation "I am future of Ukraine" have held numerous festivals for orphans "Bukovinska Mriya."
World Kindness Day is a day that is observed annually in November since 1998. This tradition came to us from Japan. 20 years ago in Tokyo, a local volunteer organization, the World Kindness Movement, decided to remind people all over the world that kindness is a fundamental component of a happy life on the planet.
About Lucky Labs
Lucky Labs develops software products for marketing, gaming and financial industries. The company\\'s portfolio includes more than 100 mobile and desktop applications. The company sells its products on the western market and in the Asian countries. Today, 950 people work in the Ukrainian offices of Lucky Labs. According to DOU rating, Lucky Labs is also among the 20 largest Ukrainian IT companies.