SCALLYWAG Blended Malt Scotch Whisky Increases Focus On The U.S. Market
Industry: Food & Drink
International Spirits and Wines becomes the exclusive importer for Scallywag Speyside Vatted Malt. Follows up on the already huge success of their Big Peat Vatted Malt.
Mt. Kisco, NY (PRUnderground) May 18th, 2015
International Spirits and Wines, importers of fine spirits and wines is pleased to announce that it will be adding a new Speyside Blended Malt Scotch Whisky to its exceptional Scotch portfolio by becoming the exclusive importer of Scallywag in the US Market.
Scallywag, produced by the famous Douglas Laing Company of Glasgow Scotland, is created using the finest Speyside Malts, such as Mortlach, Macallan and Glenrothes. The Scallywag packaging was inspired by the long line of Douglas Laing family Fox Terriers, which are know for being very mischievous dogs, but can also be very sweet. It was then thought, that the Fox Terrier design would perfectly fit this sweet Malt.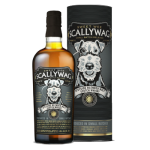 Since its launch in October 2013, Scallywag has received numerous awards worldwide, such as the "Double Gold" at the San Francisco World Spirits Competition. Scallywag also received 92 points and was a finalist, chosen by the Chairman's choice at the "Ultimate Beverage Challenge" in 2014 (Excellent/highly recommended). It was voted "Best Blended Malt Whisky" at the 2014 World Whiskies Design Awards and won a Silver Medal at the 2014 International Spirits Awards.
"ISW is honored to have been chosen as the exclusive importer for the award winning Scallywag whiskey." stated Glenn Albright, Vice President of International Spirits and Wines. "Scallywag nicely complements our existing lineup of award-winning, single malts and Scotch whiskies."  He added.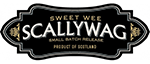 Scotch whisky lovers, drinkers and connoisseurs can visit the importer for the US Website www.iswusa.com. For further updates on Scallywag, visit the producer, Douglas Laing Company's twitter @DLaingWhisky.
For more information on this subject please contact Glenn Albright at International Spirits and Wines by emailing Glenn at
glenn@iswusa.com
or by calling (914) 471-4500.
About International Spirits and Wines
About IWSUSA:
International Spirits and Wines LLC, headquartered in Westchester County, New York is committed to supplying the market with the finest, high-quality spirits and wines. ISW's portfolio consists of premium imports from around the globe. This includes a large range of Scotches (Old Malt Cask, Douglas of Drumlanrig, Clan Denny, Big Peat, The Maltman, Royal Thistle), and other unique spirits and fine wines. To find out more please visit their website at www.ISWUSA.com