Scientific Technologies Corporation to be Recognized at the Industry Leaders of Arizona Awards
Industry: Healthcare
On Thursday May 2nd, The CEOs and CFOs of Arizona's most dynamic and innovative companies are coming together for the 2019 Industry Leaders of Arizona (ILoA) Awards presented by AZ Business Magazine. The ILoA awards recognize the contributions and impact of Arizona‐based companies on both the economy of Arizona and in the communities they serve in five key industries. STC is a finalist in the software category.
Phoenix, AZ (PRUnderground) May 1st, 2019
STC and 10 members of their team will be attending the awards dinner to honor the 29 finalists, held this Thursday, May 2, 2019 at the JW Marriott Scottsdale Camelback Inn Resort & Spa.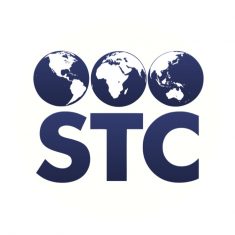 "We are beyond excited to be a finalist for the Industry Leader of Arizona Awards," said CFO, Sandy Vasseur. "There is such great work being done in our state and we are proud to be a part this community and be recognized as a contributor."
"Our mission is to build a healthier future through our global technology solutions, but we got our start here in Arizona 30 years ago and have developed many key local partnerships," added CEO Mike Popovich. "We love being part of the growing business community in Phoenix."
For tickets to the event, where attendees can meet and mingle with the finalists and learn about their best practices, click here. Sponsors of the events include Cresa, Lovitt & Touché and the Phoenix Suns.
Contact us at marketing@stchome.com if you'd like to learn more about STC
About STChealth
As key members of the immunization ecosystem, STChealth has spent 32 years developing public health immunization systems used across the U.S. and internationally. And now, in the midst of the COVID-19 pandemic, STChealth is being called to action to enable consumer-facing digital test results and immunity status, increase data exchange connections to prepare for vaccine distribution and administration, arm our pharmacy network with the tools for lab reporting and case management, and assist providers, employers, pharmacies and Public Health with analytics to support decision making. STChealth's National Immunization Data Exchange Network processes over 1 million immunization events daily, delivering valuable decision support and ultimately resulting in closing immunization gaps in care.