Sheldon's Pharmacy Receives the "High Flyer" Award at Indiana Immunization Awards Dinner
Industry: Healthcare
Sheldon's was one of the first pharmacies in Indiana to connect electronically to the state Indiana Immunization Registry.
SCOTTSDALE, AZ (PRUnderground) April 27th, 2017
Sheldon's Express, an ImmsLink pharmacy partner, named a "High Flyer" for their successful immunization program in Indiana.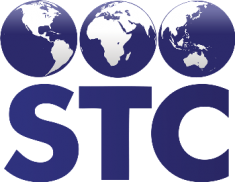 In the annual Indiana Immunization Awards Dinner on Wednesday, Sheldon's Express Pharmacy was presented with a "High Flyer award for their "willingness to partner with the community and educate on behalf of public health".  The dinner was hosted by the Indiana Immunization Action Coalition (IIAC), an organization whose mission is to reduce the spread of vaccine-preventable diseases through immunization education, advocacy, promotion, and statewide collaborative partnerships."
Sheldon's was one of the first community pharmacies in Indiana to connect electronically to the state  immunization registry, CHIRP. This data exchange is  bi-directional integrated seamlessly with their pharmacy management system, provided by their premiere partner, PioneerRx.
This secure immunization data exchange allows the pharmacists to report administered immunizations while the patient is receiving services and to review the  patient's immunization history as provided by the state registry along with an immunization forecast showing the current immunization status and identifying if they are due for a needed vaccine. All this occurs rapidly and embedded within the pharmacy workflow.
"When public private partnership come together for a common goal like programs that help prevent disease in populations everybody wins. At STC we consider it a privilege to be able to work with the Indiana public health department, Pioneer RX, and Sheldon's Express pharmacy", explains CEO Michael Popovich.
Since they started in January of 2016 they have provided over 3000 immunizations to their patients with this information being added to the state registry available for all providers in the state. They continue to access this information reviewing  patient histories all designed to increase the protection of their customers to vaccine preventable disease. Many of the shots have been flu, but in part thanks to their bi-directional connection and their excellent staff, they have also given many Pneumococcal, Zoster, Meningitis and Tdap shots. 
To learn more about IIAC, visit vaccinateindiana.org
####
About Sheldon's Express
Sheldon's Express Pharmacy was founded in Bowling Green, KY in 1988 by Steve and Terri Sheldon. Since then they have grown to 7 locations in KY and IN. Walk into any Sheldon's Express Pharmacy and see what simply can be described as amazing. The Sheldon's operate one of the largest single Independent drug stores in the country and while national averages range about 180 prescriptions daily, the Fairview branch in Bowling Green fills well over 1000 prescriptions in the 9 hours they are open daily.
About PioneerRX
Developed with the experience of over 35 years of pharmacy software development and support, PioneerRx was built from scratch to provide the pharmacy community with a solution that can grow as the industry changes for the next 35 years and beyond.  PioneerRx delivers weekly improvements and cutting edge features that are designed to provide speed, simplicity, consistency and flexibility, however, their ultimate goal of development is to help pharmacies make more money. Leading the industry in first to market functionality in one seamlessly integrated package, PioneerRx Pharmacy Software has become one of the most successful and frequently talked about pharmacy systems in the United States.
About STChealth
As key members of the immunization ecosystem, STChealth has spent 32 years developing public health immunization systems used across the U.S. and internationally. And now, in the midst of the COVID-19 pandemic, STChealth is being called to action to enable consumer-facing digital test results and immunity status, increase data exchange connections to prepare for vaccine distribution and administration, arm our pharmacy network with the tools for lab reporting and case management, and assist providers, employers, pharmacies and Public Health with analytics to support decision making. STChealth's National Immunization Data Exchange Network processes over 1 million immunization events daily, delivering valuable decision support and ultimately resulting in closing immunization gaps in care.