SocialTalent Partner with DirectEmployers Association to Launch New OFCCP Compliance Training
Industry: Recruitment
As SocialTalent's exclusive content provider for OFCCP training in the U.S., DirectEmployers employment law and OFCCP compliance experts will provide educational training to SocialTalent's learning experience platform to help recruiters gain a competitive advantage related to sourcing and OFCCP compliance obligations.
Dublin, Ireland (PRUnderground) February 8th, 2019
SocialTalent, the world's leading recruitment learning experience platform, is delighted to announce a new partnership with DirectEmployers Association, recognized as America's foremost authority on OFCCP regulatory knowledge. This collaboration will deliver the highest quality OFCCP compliance training to all of SocialTalent's current and future client base including companies like Oracle, IBM and Siemens.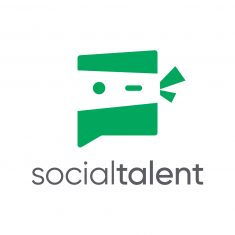 The training content is intended to enable recruitment teams to gain a competitive advantage in their sourcing while remaining fully compliant with the latest OFCCP regulations. Industry experts cover all the essential OFCCP compliance knowledge including forming and implementing an Affirmative Action Plan, requirements for complying with the Vietnam Era Veterans Readjustment Assistance Act (VEVRAA), and preparing for an OFCCP evaluation.
Johnny Campbell, CEO at SocialTalent, said that any federal contractors accessing the training would be very impressed by the quality, and level of detail and insight provided by DirectEmployers:
"I've been a massive admirer of the work of DirectEmployers for a number of years and when I ask any of our US customers who they trust when it comes to OFCCP advice and guidelines, every one of them points to DirectEmployers. We're all extremely proud to work with an organization of their caliber and are thrilled to be able to bring the world's best OFCCP training to the world's best learning solution for recruitment and hiring."
Candee Chambers, Executive Director at DirectEmployers, stated she was very keen to highlight how awareness of OFCCP compliance should inform and direct hiring practices:
"As a former practitioner, I know firsthand how crucial it is to understand and adhere to federal contractor obligations, but interpreting the regulations can be confusing. Our partnership with SocialTalent is the newest example of DirectEmployers' dedication to providing education to, and support of the labor community. For federal contractors, OFCCP obligations are the driving force that affect all areas of HR from recruitment and talent acquisition to compensation and benefits, making it even more important to have an informed team that is all on the same page."
The new OFCCP training content will be available on SocialTalent's learning experience platform from March 2019. And to preview the new content you can visit this page now: OFCCP Compliance Training Preview
About SocialTalent
The world's leading learning experience platform for recruiters, sourcers and hiring managers. SocialTalent enables recruitment teams to change and sustain productive behaviours that deliver transformative results.
The platform contains more than 120 hours of the highest quality recruitment and hiring training, updated monthly so that learners are equipped with the latest industry knowledge.
Join companies like Oracle, Intel, Microsoft, GSK, AXA, Randstad and Manpower, and begin your journey into the new business-transforming era of microlearning on the SocialTalent platform. With customised learning paths, gamification, analytics and more, recruiting and hiring teams get the knowledge that is specific to their roles within a collaborative and accessible learning environment. The value of this type of learning is real, practical and lasting for both the learner and their organization.
Amazing innovations are not made by companies, they are made by their employees. Great employees are found by great recruiters and recruiters and hiring teams become great with Social Talent.