STC Collaborates with Healthcare Community and Utilizes Information Technology to Empower Consumers
Industry: Healthcare
Health Information Technology Empowers Consumers to Improve Their Immunization Rates
SCOTTSDALE, AZ (PRUnderground) April 3rd, 2017
Scientific Technologies Corporation (STC) will present at this year's American Immunization Registries Association (AIRA) meeting on the power of giving individuals access to their immunization histories from medical record systems.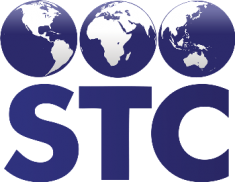 STC partners with members of the public health community to implement a consumer engagement tool known as MyIR (My Immunization Record). The free service allows individuals to enroll and authenticate on-line for access to their records. MyIR provides not only the past immunization events to the individual but also evaluates their history and identifies uniquely for each individual what immunizations they are past or currently due for.
Michael L. Popovich, CEO of STC indicated "in reviewing the demographics of over 50,000 individuals who have signed up to access to their family's immunization events, we found that 72% were women and 60% in the age range of 25-44. We also uncovered that the public is learning to request this information from three key sources: their child's school, their state health department and provider communities including pharmacies. " Mr. Popovich indicated "34% of the individuals that enrolled for this services were referrals from schools with 13% each from state health web sites and the immunization provider community."
Whether it is this year's influenza shot or the second dose of a pneumonia series MyIR empowers the individual with actionable information to encourage them to protect themselves from disease. Health information technology is accelerating secure data exchanges from these valuable public health data assets directly to the consumer. Dr. Scott Hamstra, a well-respected pediatric physician, added "the ability to push out notifications and collect information specific to recent vaccines for individuals is a new capability that offers significant value and benefit to the lives and families of individuals." Dr. Hamstra added "technology, data, immunization intelligence and engagement are the four keys to reducing the impact of diseases that are vaccine preventable."
About STChealth
As key members of the immunization ecosystem, STChealth has spent 33 years developing public health immunization systems used across the U.S. and internationally. And now, in the midst of the COVID-19 pandemic, STChealth is being called to action to enable consumer-facing digital test results and immunity status, increase data exchange connections to prepare for vaccine distribution and administration, arm our pharmacy network with the tools for lab reporting and case management, and assist providers, employers, pharmacies and Public Health with analytics to support decision making. STChealth's National Immunization Data Exchange Network processes over 1 million immunization events daily, delivering valuable decision support and ultimately resulting in closing immunization gaps in care.