Sunrise Premiums Introduces an Employee Incentive Program for Small Businesses
Industry: Travel
Sunrise Premiums introduces a popular Employee Incentive Program that no small business can afford to ignore: vacation and travel certificates.
New York, NY (PRUnderground) April 1st, 2013
Sunrise Premiums introduces a popular Employee Incentive Program that no small business can afford to ignore: vacation and travel certificates. Reward your top performers with a hearty "Thank You," and a well deserved vacation they'll never forget – at competitive prices your small business budget doesn't strain to afford.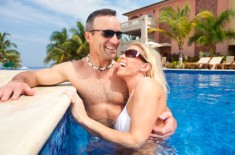 If asked, many employees say that taking a vacation is something they look forward to every year – and for some it is a luxury just out of reach. Sunrise Premiums has been in the travel business for more than twenty years, offering you top expertise, quality and customer service. With Sunrise Premiums travel certificates, as a small business owner and employer; you can give your best employees a great vacation to favorite destinations including Las Vegas, New York City, Washington, D.C. and Mexico.
According to the Office of Advocacy, based on information gathered from government agencies, in 2009, 27.5 million businesses existed in the U.S.A.  Most – actually 99.9% – could be considered small businesses (under 500 employees). Just 18,311 large businesses existed as of 2007. Small businesses today compete confidently with big business. (https://web.sba.gov/faqs/faqindex.cfm?areaID=24)
But any small business owner knows it is critical to stay ahead of your competition, and to guard your best assets – your top employees. Offering a travel incentive to your employees lets them know you appreciate them.
There are many ways to use Sunrise Premiums' Employee Incentive Program at your small business. Whether you choose to thank employees for hard work, or to motivate them for top performance for the next quarter or an upcoming project, a great vacation is an ideal incentive appealing to just about everyone. Whether it is your top salesperson, office manager, IT person and everyone in between, travel incentives are something that gets every employee motivated.
Sunrise Premiums travel certificates are a great way to improve employee moral, motivate employees and say thank you for a job well done . It truly shows you care about them as a person. – Steve Kessler, CEO Sunrise Premiums

Sunrise Premiums' Employee Incentives Program is the ideal choice to say, "Thank You" for a job well done, to give a bonus or for that perfect holiday/seasonal gift. At Sunrise Premiums, you'll find more than 125 vacation destinations to select from to give your employees, Air Travel Incentives, Cruise Travel Incentives, Hotel Travel Incentives and All Inclusive Travel Incentives. It is easy to see there is something for every small business to choose!
Contact Sunrise Premiums at 212-813-2881 to offer an Employee Incentive Program for your small business. Don't delay! Offer them, before your competition does!
About Sunrise Premiums
A trendsetter in the Travel Incentives industry since 1997, Steven Kessler launched Sunrise Premiums because he holds the recipe to growing your business. By partnering with with top-notch airlines, hotels and travel businesses worldwide, Sunrise Premiums developed unparalleled results-oriented travel incentive packages for pennies on the dollar.
Sunrise Premiums is constantly on the hunt for innovative ways to meet the demands of a changing market so that customers are assured that they are doing business with the best in the business. Our customers' satisfaction and that of your customers is secured because unlike most travel incentive providers, all packages/certificates purchased from Sunrise Premiums are backed and fulfilled by our travel partner, Prestige Travel. Sunrise Premiums and Prestige Travel entered into a financial partnership in 2003 to better serve our customers.