Svitla Systems earned the Service Organization Control 2® certification
Industry: Computer Software/Services
Svitla Systems is pleased to announce its acknowledgment as a Service Organization Control (SOC) 2® certified company.
Corte Madera, California (PRUnderground) April 9th, 2019
Svitla Systems is pleased to announce its acknowledgment as a Service Organization Control (SOC) 2® certified company. The SOC 2® certification is an auditing procedure issued by outside auditors who assess the extent to which vendors comply with the overall practices of securing data, protecting client privacy, and protecting the interests of an organization.
The American Institute of CPAs (AICPA), which is the largest member association that represents accountants and their profession, developed the SOC 2® certification to attest that participating vendors comply with one or more of the five trust service principles based on the systems and processes in place. The five trust service principles are security, availability, processing integrity, confidentiality, and privacy.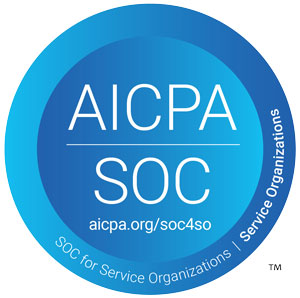 By being certified as a SOC 2® compliant company, Svitla Systems affirms its commitment to best practices to ensure data and processes are secure, protected, and confidential. The SOC 2 type certification addresses whether an organization's system is designed and presented in accordance with stringent controls providing assurance that the Svitla's service commitments and system requirements are achieved based on the applicable trust service criteria.
Svitla Systems, through the effective placement of detailed policies, procedures, and practices, demonstrates compliance of the SOC-2 requirements.
"As our commitment and strategy for a secure and conscious environment for the protection of client data and processes, we are thrilled to declare that our compliance of the SOC 2 certification represents a positive reinforcement that adds value to the service offering we deliver to our clients,"  said Svitla Systems CEO, Nataliya Anon.
Svitla Systems is devoted to the adherence and ratification of the necessary security standards to continue to provide the highest quality solutions and safest, most secure IT services for the sensitive data of its clients. Our security values are further reflected by the SOC 2® certification, which diligently conveys our engagement to safeguarding our processes and controls.
***
About AICPA and the SOC 2® certification
Since 1887, the American Institute of CPAs has a history of serving the public interest with over 431,000+ members across 137 countries and territories, representing many areas of practice, including business and industry, public practice, government, education and consulting. The SOC 2® certification is an auditing practice and a set of standards designed to help measure how a service organization adheres to trust principles, as attested by independent certified public accountants who determine how a company safeguards data and processes through security policies and procedures that encompass security, availability, confidentiality, processing integrity, and privacy.
About Svitla Systems
Svitla Systems is a global trusted IT solutions company headquartered in California, with business and development offices throughout the US, Latin America, Europe, and Asia. We are a reliable tech partner bringing real business value through digital transformation, innovative technologies, and the solid expertise of our dedicated technical teams.
Since 2003, Svitla has served a wide range of customers ranging from innovative startups in Silicon Valley to large corporations like Amplience, Ingenico, BMC, and Logitech. By working with clients directly and being fully integrated with the on-site team processes our developers create lasting and successful partnerships and build the most exciting products. In addition, we are providing consulting services to help customers plan and evaluate projects, and use the AgileSquad model to offload customers of development tasks on demand.
Our unparalleled value to our clients and high-quality services are verified by a number of international certifications: ISO 9001:2015, SOC 2, AWS Select consulting partner, The Best of the Global Outsourcing 100 for Customer References.
Our mission is to build a business that is not only profitable but also contributes to the well-being of our partners, employees and their families, improves our communities, and makes a lasting difference in the world.
For more information, visit https://svitla.com/.