Svitla Systems expands in LATAM with Argentina Delivery Center
Industry: Computer Software/Services
Svitla Systems, a trusted global IT solutions company, continues to pursue significant and effective growth in LATAM by opening a new branch in Argentina.
San Francisco, CA (PRUnderground) May 12th, 2022
Svitla Systems, a trusted global IT solutions company, continues to pursue significant and effective growth in LATAM by opening a new branch in Argentina. Prior the company has successfully set up operations in Costa Rica (2021) and Mexico (2016). As of today, our Mexico division headquartered in  Guadalajara employs almost 200 software professionals, offers over 100 job opportunities for experts with various specializations, and is serving over 40 clients across the globe, including Cuervo, Palace Resorts and over 30 US and Canadian Clients. In 2022, the Mexico Division won first place in the Best Place to Code award bringing it to the forefront of a very competitive market. The Costa Rica division has already attracted over 50 developers and is serving over 10 clients by providing senior resource talent for critical applications.
Opening a new branch in Argentina is another step that Svitla is taking with the goal of investing in its global operations, hiring the brightest talent, and extending its diverse portfolio of projects from Latin America and worldwide clients.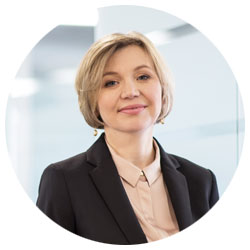 Nataliya Anon, CEO and President of Svitla Systems: "Over the past few years, Argentina has become a prominent hub for tech talent. The tech industry in Argentina opens the doors to a myriad of opportunities for Svitla's clients, given the country's world-renowned high-quality workforce with high English proficiency, technical skills, and convenient time zone".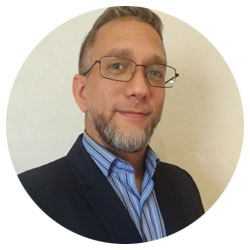 Gabriel Bohorquez, Director, Talent Acquisition of Svitla Systems Argentina: "Svitla Systems arrives in Argentina with its proposal to harness attractive projects, at the same time offering highly paid jobs and reliable and flexible employment based on a competitive compensation plan, well-established remote culture, unlimited training opportunities, and many other incorporated benefits, which collectively create a superior workplace enjoyed by over 800 Svitla developers globally".
Svitla Systems will continue to expand its efforts to build mutually beneficial business relationships through this strategic engineering hub in Argentina, just as it does with its Mexico and Costa Rica offices.
About Svitla Systems
Svitla Systems is a global trusted IT solutions company headquartered in California, with business and development offices throughout the US, Latin America, Europe, and Asia. We are a reliable tech partner bringing real business value through digital transformation, innovative technologies, and the solid expertise of our dedicated technical teams.
Since 2003, Svitla has served a wide range of customers ranging from innovative startups in Silicon Valley to large corporations like Amplience, Ingenico, BMC, and Logitech. By working with clients directly and being fully integrated with the on-site team processes our developers create lasting and successful partnerships and build the most exciting products. In addition, we are providing consulting services to help customers plan and evaluate projects, and use the AgileSquad model to offload customers of development tasks on demand.
Our unparalleled value to our clients and high-quality services are verified by a number of international certifications: ISO 9001:2015, SOC 2, AWS Select consulting partner, The Best of the Global Outsourcing 100 for Customer References.
Our mission is to build a business that is not only profitable but also contributes to the well-being of our partners, employees and their families, improves our communities, and makes a lasting difference in the world.
For more information, visit https://svitla.com/.