the zen of slow cooking Spices Add Savory Serenity to Family Meals
Industry: Food and Drink
the zen of slow cooking, which creates gourmet slow cooker spice blends, allows families to slow down and enjoy a delicious gourmet meal.
Lake Forest, IL (PRUnderground) March 14th, 2017
the zen of slow cooking Spices Add Savory Serenity to Family Meals
 & Provides Employment for Adults with Developmental Disabilities
Like many unique small businesses, the zen of slow cooking—which creates gourmet slow cooker spice blends—began in an effort to solve a problem. How does a busy mother of three juggle schedules, commitments and homework…yet still serve a delicious, healthy dinner every night? Especially when one child has special needs and requires extra TLC?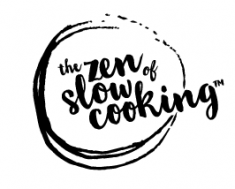 For Meg Barnhart of Lake Forest, Illinois, the answer was surprisingly simple: start using a slow cooker, as suggested by a friend. The impact on her family was immediate.
"I would do my food prep while the kids were at school, so I was free to spend time with them in the afternoon. Afternoons were no longer chaotic. And the house was filled with wonderful aromas that calmed and grounded everyone, including me."
As the recipes kept coming and her family continued to benefit, Barnhart realized she was on to something. So in 2012, she partnered with Jane McKay, a young mom with a background in food science and recipe development. Then, the zen of slow cooking food blog was born, and what started as a recipe/lifestyle blog quickly grew into a promising business.
They started mixing and packaging spice blends to go with their recipes. When they debuted their products at a local farmer's market, they sold out immediately. They started expanding and haven't stopped.
Today, their spice blends are sold at specialty grocers like Whole Foods and Peapod Online (where they're packaged in popular meal kits) as well as on thezenofslowcooking.com.
These Are Not Your Mother's Spices
Barnhart and McKay source their ingredients very carefully, starting with whole spices that release their oils more slowly than ground spices, lending themselves to slow cooking.
Zen Blends' ingredients are carefully selected, starting with non-irradiated spices that are free of additives, chemicals and salt (exception: Smoky BBQ). Some blends feature whole spice infusions, which release their oils more slowly than ground spices and are ideal for slow cooking. All ingredients are listed on the packaging, along with a shopping list and recipe.
They currently offer 9 spice blends, including Coq au Vin (their best-seller), Daube Provençale (beef stew), Southwest Fiesta (chicken tortilla soup) and Smoky BBQ (pulled pork).
They also offer seasonal Mulled Spices for wine and cider, plus a Sweet & Spicy cinnamon-based blend that's ideal for breakfasts and desserts.
Also noteworthy is Moroccan Tagine, which features saffron sourced by Rumi Spice, a company formed by U.S. veterans who partnered with Afghan farmers to catalyze Afghan's agricultural economy. ("As Rumi cultivates peace; we cultivate Zen," says Barnhart.
The "Zen Blends" are sold in two spice packets per pouch for $7.00 online. In addition to the recipe and shopping list provided on each pouch, their website features additional recipes and ideas for every spice blend.
They're perfectly aligned with the growing trend of "speed scratch" cooking—i.e., combining healthy, quality convenience foods with fresh ingredients to create quick, delicious meals.
"Life is busy," says McKay, "One of our goals has always been to make it easier for the home cook to prepare delicious, clean food from scratch."
Providing Opportunities for Adults with Special Needs
But that isn't their only goal. Inspired by Barnhart's son, the intent from the beginning was to build a business that would provide job opportunities for adults with special needs.
That led them to outsource their packaging to Planet Access Company (PAC), a packaging, shipping and warehousing company that employs adults with developmental disabilities. PAC is an enterprise of Search, Inc., a 501(c)(3) not-for-profit that serves adults with special needs.
"Our PAC employees do beautiful work," says Production Coordinator, Jackie Alfirevic.  "Our customers aren't just getting a premium spice blend, they're helping young adults move toward independence.  If fact, a note card signed by the employee who packs an order is placed in every spice shipment."  Alfirevic continues, "The spices were originally packed in lovely tins with a ribbon, but when Barnhart and McKay realized these were hard for our employees to pack, they changed the packaging to pouches."
In addition, a portion of every purchase goes to Drishti Donation, Barnhart and McKay's own giving-back program. When their busy schedule allows, they offer complimentary cooking classes to adults with special needs and donate slow cookers to their community kitchens.
Savoring the Future
Poised for growth, Barnhart and McKay have a big year ahead. They'll be launching several new blends—including Szechuan and Peruvian—later this year. They'll begin selling their products on Amazon, while building their retail presence. They are committed to keeping all five of their children—ranging from seven to 23—active in the business in some way.
In addition, they're determined to help people spend less time in the kitchen and more time gathered round the table.
"83% of American households have a slow cooker, but rarely use it," says Barnhart. "Our dream is to inspire every family to slow cook one day a week—to slow down and savor their time together."