Thousands of happy customers using Aviano Weighted Blankets
Industry: Ecommerce
We analyzed reviews written about Aviano Blankets about how it has helped the lives of so many people who have used their weighted blankets and we are amazed.
Miami, FL (PRUnderground) March 26th, 2020
We gathered some reviews from Aviano's customers regarding the use of weighted blankets. Some of the main benefits we have read are that it helps with sleep, anxiety, PTSD, and more.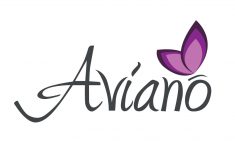 Here are some of them:
"I no longer wake up during the night and I wake up feeling more rested with 5 hrs sleep than I did if I slept 10 hrs. It is truly unbelievable!!" Britta C.
"I shopped online for MONTHS before purchasing my weighted blanket && I'm glad I did! Aviano has been nothing short of amazing!! I get so comfy, so quick and before I know it, I have slept hard for 5-6hrs. Something only sleep aids had provided me with before! Total game changer on how I feel when it is time to function again😌" Christi R.
"I can finally go to bed, cover up and go to sleep in a matter of minutes and stay asleep. I love my blanket!!!" Connie H.
"Perfection More restful sleep" Kristy Small
"Great for people with anxiety. Love this product!! Andrea
"My niece loves it. She suffers from anxiety issues and she says this helps her rest better." Suzanne H.
"Our child was struggling with mood swings – the blanket actually serves as a comforting tool now. We all love it. " Lauren S.
"My husband has trouble staying asleep. We tried everything. I saw reviews on this blanket and gave it a shot. He absolutely loves it! We call it the "magic blanket" because it really does help you fall asleep and stay asleep. I should have bought two so I can have one to myself!"
"I can't say enough about the blanket. I am sleeping much better and has helped my joint pain tremendously. Thank you, Karen W. from Florida" Karen W.
"I ordered one aviano blanket for my daughter she has anxiety and she loves this blanket so much I give 5 if is a 10 I give a 10 we love it am about to buy one for me very good quality we really love it is helping my daughter so much" Antonia f.
"More restful sleep" Kristy S.
"I love this blanket. It helps me fall asleep so quickly. " Peter L.
Aviano Blankets is a Miami based company and their website is https://avianoblankets.com/
About Aviano
Our mission is to help people improve their health and quality of life in an easy natural way without the use of medicines. Aviano Weighted Blankets specializes in the design, manufacture and distribution of weighted blankets, diffusers, essential oils and other products that help people sleep better, reduce anxiety and improve their overall well-being. We care about you and we are here to do everything possible to make that happen!