Timeshare Users Group Shows 3 Options for Every Timeshare Owner to Get Rid of an Unwanted Timeshare
Industry: Travel
With so many scams out there targeting Timeshare owners who want out, Timeshare Users Group describes the 3 options each and every owner has to exit an unwanted Timeshare!
Orange Park, FL (PRUnderground) July 14th, 2020
It is difficult to navigate these shark infested waters when searching for a way out of your Timeshare!  Owners are bombarded with ads to companies making every promise and guarantee for a solution to exit or dispose of an unwanted timeshare!
The catch is, every one of these companies expects you to pay them a very large upfront fee for their services, and many times despite offering a "money back guarantee" the small print almost always prevents that from happening and you find yourself not only out the hundreds or thousands of dollars you just paid, but still the owner of your Timeshare.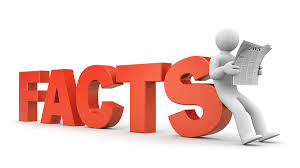 The fact is there are only 3 major options that apply to all owners of a Timeshare that can be used to end your ownership.  Some are good, some are terrible, but all result in you no longer being an owner.  A dirty little secret is that all the companies who attempt to attract owners with the lure of ending their ownership use these options or variations of them, and every one of them is available for owners to do themselves without having to pay any third party to be involved!
If you are a Timeshare owner looking for real information on how to end your ownership, this advice article is for you!  It was written by Timeshare owners, for Timeshare owners and is always completely free!
The 3 Options all Timeshare owners have to Exit a Timeshare
About Timeshare Users Group
The Timeshare Users Group (TUG) was the very first Timeshare website on the internet and has been Providing the truth about timeshares to owners for over 29 years!
Started in 1993 by Timeshare Owners just like yourself, TUG is a Veteran founded, family run self-help organization providing an unbiased source of consumer oriented information and advice on anything timeshare related. Here at TUG you get the truth about timeshares for FREE!