Tips on SEO Content Writing
Industry: SEO
(PRUnderground) December 13th, 2010
By Alex Miranda
When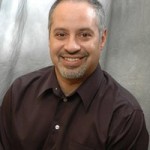 I take on an SEO marketing project for a client, I review their entire website. I review everything from their logo to their content. Does your logo work for your website? Does the website identify your brand? Is the website user friendly? Are you reaching your target market? These factors can all have a huge impact on whether a person who found your website will stay or leave within seconds. However, the single most important factor is CONTENT.

Content is KING. It is what drives traffic to your website. Without the proper search terms within your content, you will not be found. The key is to make sure you are writing for humans not search engines, while at the same time adding search phrases (keywords) within the content.
Below are some simple tips on SEO content writing that will help you with your content:
Keep content for each page between 400 – 700 words. Anything longer will not keep the reader engaged. With today's fast paced world, people scan through a website for the information they need. Keep it Simple.
Do not think of generic one word keywords. For example, if you own a Hallmark store, do not use just Hallmark or store.
Think of 3 to 4 word phrases (keywords) that people will type in the search engines to find you. If you are a Hallmark store located in Rockland County NY, you can use "Hallmark Store Rockland County NY" This targets your market a lot better than one word phrases.
For each page, think of two keywords people will use to find your website. If you have 5 pages, you should be thinking of at least 10 different phrases.
Add those keywords in the body of your content.
Make sure you add the most popular keyword within the first 165 characters of your content. Google will take the first 165 characters of each page and use it for the search results description. Make it as appealing as possible.
After using the keywords within the first 165 characters, spread out the same keywords within the entire content of each page. You can separate them and do not have to use them as a 3 or 4 word keyword.
I will show you 3 examples a this website: www.newcityhallmark.com.  The first, shows the keywords that were used within the first 165 characters. The second, shows how Google describes it on the search engine when typing in those keywords. The third, shows keywords spread out within the content
Example A: Using "Hallmark store on Rockland County NY" and "Hallmark cards and gifts" as keywords within the first 165 characters of the content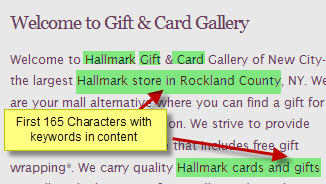 Example B: Google shows the description with the keywords on their search engine.

Example C: Using the keyword phrase "Hallmark Gifts Rockland County NY"  spread out within the content.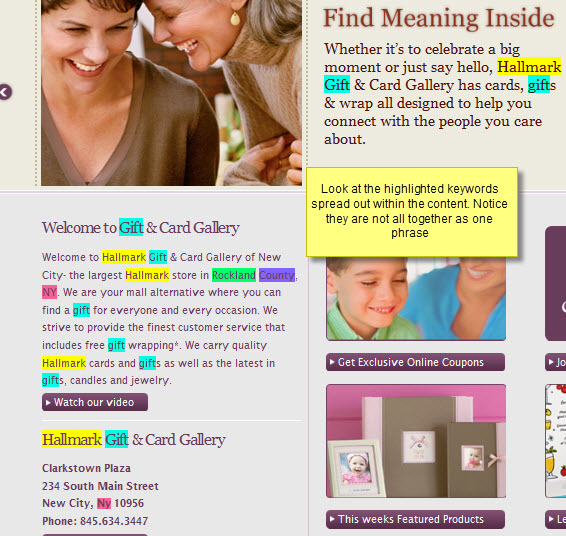 Hopefully these quick tips can help you out when you start writing your content. Look for my next post which will explain proper Title Tags and Meta Tag descriptions and how to add them to your website using keyword phrases from within your content.
Feel free to call me directly at 845-259-9396 or email me at amiranda@prunderground.com, if you have any questions regarding SEO content writing.
You can also follow me on:
Twitter: www.twitter.com/prunderground
Facebook: www.facebook.com/prunderground
Alex