TruVideo Expands Operations Due to Growth and Moves into New Headquarters in Wellesley, MA
Industry: Automotive
Due to the popularity of their unique platform designed for auto dealerships, TruVideo's growth has prompted them to move into new headquarters in Wellesley, MA.
Wellesley, MA (PRUnderground) October 17th, 2019
Technology is everywhere these days, and with every passing year, a new technology designed to make life simpler, easier, and more convenient is born. TruVideo is one such technology that was designed especially for automobile dealerships and service centers, and thanks to its incredible popularity, its founders have expanded their operations and moved into their new Wellesley, MA headquarters.
What Does TruVideo Include?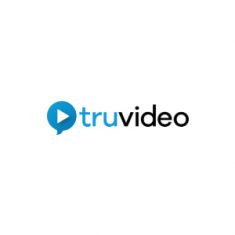 TruVideo is designed to aid service centers and salespeople via video and text, and it even serves as an invaluable tool for condition reporting. The primary function allows salespeople and service providers to take short, high-quality videos for their customers in just five clicks. Then, that video can be sent to the customer via the platform. Your customer does not need any special software or app, and he or she will be able to respond to your video through his or her built-in messaging application.
With TruVideo, car dealerships and service centers can easily provide virtual walkthroughs of cars, create condition reporting videos for their loaner cars, and show service center customers exactly where their problem is occurring.
Why So Many Dealerships are Using TruVideo
For many years, the automobile industry has been known for less-than-trustworthy sales and service tactics. Dealerships that utilize TruVideo have a serious advantage over their competitors for this reason. They can take videos on the spot to show consumers exactly what they want to see long before they ever take a new or used car for a test drive, which makes things much more convenient. For service requests, technicians can use video to show customers their exact issues and quote them a parts and labor cost on the spot and get the customer's okay to proceed based on that information.
It comes as no surprise that auto dealerships utilizing TruVideo fare far better than their competitors. Thanks to the company's unprecedented growth, they have now moved into a newer, larger headquarters in Wellesley that allows them to broaden their reach and expand their operations. To learn more about TruVideo, visit the company's website. You can also reach them at (671)440-9931 or fill out the short contact form with your questions or comments.
About TruVideo: TruVideo is a video and text platform designed exclusively for the automobile industry. The company is headquartered in Wellesley, MA and serves dealerships across the country with its unique product. TruVideo is ideal for providing consumers with virtual automobile walkthroughs, documenting condition reporting, and even showing consumers the extent of the repairs that your service department will provide. Ultimately, the platform helps dealerships create trust with their customers, which drives loyalty and growth. For more information please visit https://truvideo.com/.
About TruVideo
TruVideo is headquartered in Wellesley, Massachusetts and provides texting and video communication platform designed specifically for those in the automotive industry. It allows for safe, efficient communication between auto sales and service team members and their customers, and it also provides the perfect platform for documenting condition reports via video. TruVideo has grown substantially in the last few years and aims to continue to help build a bridge of trust between everyday consumers and the automotive industry.