Two Industry Financial Services Training Icons, Hoopis & LIMRA, Take a Big Step Forward
Industry: Finance
Hoopis Performance Network and LIMRA Expand Their Partnership from Financial Advisor Development to Include Leadership Development
Northfield, IL (PRUnderground) February 27th, 2018
Almost a decade ago, LIMRA and the Hoopis Performance Network (HPN) teamed up to marry the science of why and how consumers buy financial products, with field-tested language and techniques used by top financial professionals who work with those consumers each day.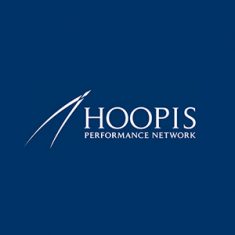 This collaboration has been so popular, and so successful, HPN and LIMRA have decided to expand their partnership into the leadership development arena. This proven approach will now be expanded to address important leadership issues in financial services. These issues include recruiting & selection, new & experienced advisor development and developing the next generation of leaders. The two icons will be at the 2018 LIMRA Distribution Conference for Financial Services, Wednesday, February 28, 2018 – Friday, March 2, 2018 located at Sawgrass Marriott Golf Resort & Spa, Ponte Vedra, FL USA for those who wish to meet them and find out more.
Two examples of new areas of collaboration between HPN and LIMRA include:
● The BenchBuilder program which provides a systematic, structured process to help organizations determine which of their advisors should step into a field leadership role. It leverages core content from LIMRA's former XRoads21 system with HPN's innovative delivery platform and multimedia content.
● The Firm Foundations series are live leadership development sessions that focus on key topics such as systems for success, recruiting & selection, coaching and accountability. Firm Foundations has over 3,000 graduates of the program and are hosted at HPN's headquarters in Chicago.
"Having conducted live agency-building leadership programs for over 30 years, HPN is excited to expand our reach through our work with LIMRA," said Harry Hoopis, CEO of Hoopis Performance Network. "Through our 'Hoopis Solution', we address every aspect of agency development. We offer proven systems for success and expanding the LIMRA and HPN partnership gives us an opportunity to now combine both the art and the science of the business to impact leadership development."
Kathy Reid, Vice President of LIMRA Talent Solutions added, "We are so pleased to grow our strong partnership with HPN to include field leadership development. With our unparalleled partnership between a research organization and a leading agency practitioner, our solutions are truly built by the industry, for the industry — and deliver real results for our clients.
To learn more, visit http://www.hoopisleadership.com/ or email info@hoopis.com
This original collaboration between Hoopis Performance Network and LIMRA which started nearly a decade ago, resulted in the development of Trustworthy Selling® which has become an award-winning sales effectiveness program. Today, Trustworthy Selling has over 10,000 graduates and has been proven to increase productivity by approximately 25% in over twenty different companies. For more information please visit http://hoopis.com.
About The Hoopis Performance Network
The Hoopis Performance Network has developed a variety of learning solutions to address the entire life cycle of a financial professional's career. These tools are designed to be implemented specifically by Financial Corporations and a firm's leadership team.