Tyresales Announces Incredible Offers on Toyo Tires
Industry: Transportation & Logistics
Australia (PRUnderground) November 9th, 2017
Tyresales.com.au, a leading website in Australia to get the best deal on tyres announced that it will be offering very good deals on the purchase of Toyo Tires.  The Offer is for a set of 4 tires for the Passenger, SUV and 4*4 versions. In the same promotional offer there is an offer where an instant $100 discount can be availed on the purchase of the tires.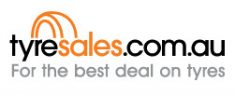 Chief Spokesperson of Tyresales said that "Buying tires need not be a tedious task of searching for the right tires and finding the right fitment centers. A good car requires a good uplift and the uplift can be given in the form of a tire, also the installation of good tires guarantees your safety as there would no vehicular breakdown when going somewhere. Because the tires are from Toyo, which in itself is a reputed brand and this combined with our incredible offer you can bank upon the fact that the guesswork in the process is taken out and is replaced with a clear process so that it would be easier for the common man to find the best fitting tires without the need to break a sweat.
The way this works is the customer talks to a Tire Expert who analyses the problem of the customer and then recommends a suitable product for him/her. The Tires can then be brought on the website and the customer can select the local fitment center of his choice and the tires will be delivered to that center within a time period of 2 days. The customer also don't need to break the bank in order to get the tires as the company offers an EMI plan where the amount can be paid in small amounts monthly over a period of 12 months.
"While there are other places you can shop from, we take out all the guesswork in the process and leave you in the clear and thus you will not face any unnecessary complications while looking to buy tires for your car", representatives from the website said. "People already have enough to worry about, Choosing a tire shouldn't be one of them", he added.
A few complimentary services have been added to the promotion like "Free Roadside Assist", wherein the company tends to all the punctures of a car within the period of the first 12 months.
If you fancy a ride back home while your car gets a tire change, Tyresales has got you covered by providing a free uber ride with every purchase. These offers can be claimed by visiting their website https://www.tyresales.com.au/ or by talking on the phone with a Tire Expert before making a purchase at 1300 897 372
About Tyresales Pty Ltd
Backed by Carsales.com Ltd, Tyresales.com.au is 100% online which means we have much lower overheads and can pass these savings on to our customers without compromising on customer service.