Unique Digital Strategy Company Digital Communications Group is Ready to Take On Clients in 2020
Industry: Advertising & Marketing
DeLand, FL (PRUnderground) January 16th, 2020
Digital Communications Group (DCG), a Florida-based company that sells digital communication strategy services, is excited to announce that it will begin to accept new clients beginning in January 2020.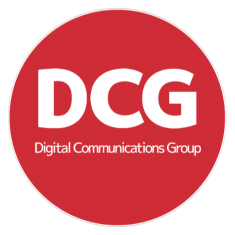 The female-led company was founded by Naval veteran and former NASA and Embry-Riddle Aeronautical University digital communications team leader, Chrissy Clary after she noticed the growing demand for digital marketing skills by schools and businesses.
"Our goat at DCG is to help businesses of all sizes sort out the marketing technology landscape. We do this by connecting our community of digital strategists with the business who are ready to make their digitial communications work for them," Clary explained.
Digital Communications Group is a marketing solution that can appeal to a large audience of small businesses owners and marketers with a limited understanding of digital marketing. DCG aims to make the services of the digital strategist available to more businesses by selling strategy, coaching and consulting services in blocks as small as five hours.
Digital Communications Group works with a collaborative talent network of freelance writers, editors, digital strategists, social media specialists and advertising/marketing managers to achieve high quality, reliable results. The DCG chatbot, powered by AI, will work to match clients with the right strategists and tools needed to reach definitive business goals.
Instead of making a business conform to the processes of DCG, each business will experience a custom-built digital strategy focused around a specific business goal for the time-frame they see fit.
For more information, visit the DCG website at www.digitalcommunicationsgroup.com.
About Digitial Communications Group
Digital Communications Group (DCG) is a digital communication company created to make communicating digitally easier for businesses and marketing teams. DCG connects businesses with strategy, coaching and consulting services by the hour that will help them reach their marketing goals. For additional information about joining the DCG team, send us an email at info@dcghelps.com.