Volansi to Showcase Innovative Group 2 and Group 3 Electric VTOL UAVs at vSOFIC 2020
Industry: Technology
vSOFIC Showcase to highlight how Volansi's UAVs enable rapid resupply, expand situational awareness, and extend comms.
San Francisco, CA (PRUnderground) May 13th, 2020
Today Volansi, Inc., the leader in autonomous VTOL UAV manufacturing and cargo delivery service, announced it will be showcasing it's unmanned aerial vehicles, a key technology for advancing the warfighter of tomorrow, at vSOFIC 2020, the virtual Special Forces industry conference put on by the National Defense Industrial Association – (NDIA), being held March 11- 15, 2020.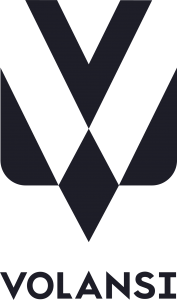 "With event cancellations and postponements, we are excited to participate in vSOFIC and support the Special Forces industry via this virtual conference," said Hannan Parvizian, CEO and Co-Founder of Volansi. "We are excited for every opportunity to connect with and learn from the US defense community. Having a pulse on how we can enable the warfighter to regain non-escalatory advantage with an easy-to-use, maintain, and operate aircraft is our top priority."
Volansi's participation in the event will give attendees the opportunity to learn more about the newest group 3 UAV, the VOLY M20. A new generation of dual-role aircraft, the VOLY M20 offers the ability to simultaneously carry 20 pounds of cargo and a 10 pound ISR or sensor payload. A hybrid flight system that combines electric vertical takeoff and landing (eVTOL) with a fixed wing forward flight, allows the VOLY M20 to complete complex missions with minimal to zero infrastructure- providing true runway independence.
During the conference, Volansi will share use cases of how the VOLY M20 can enable rapid resupply of forward troops, expand situational awareness with ISR, or extend comms through data relay. Information on Volansi's group 2 UAV, the VOLY C10 will also be available.
The Volansi team will be holding live Q&A sessions every day from noon- 1pm EDT via their Industry Showcase page.
Visit sofic.org to register for the conference, or start a conversation with our team today at FlyVoly.com.
About Volansi, Inc.
Volansi provides fast, on-demand aerial delivery services for time-critical shipments over long ranges. We build and operate long-range, heavy-payload drones for commercial, defense, and humanitarian applications. Leveraging drone technology as a transportation method, we help our customers gain control of their supply chain by delivering critical equipment (and aid) where it otherwise faced unpredictable delays – helping to save time, money, and lives. To learn more, visit volansi.com or follow us at twitter.com/volans_i .