Washington DC Whitman Associates' has won ThreeBestRated Award 2020 for Best Staffing Agency
Industry: Human Resources
Washington, DC (PRUnderground) February 19th, 2020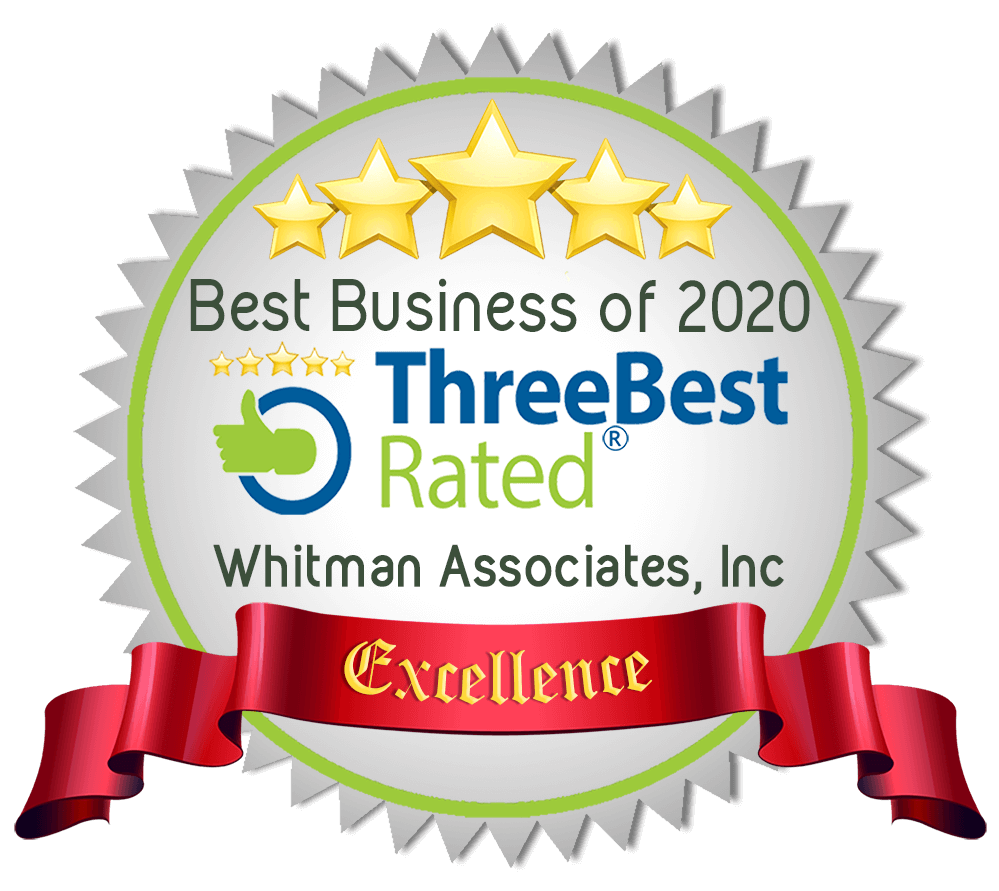 Every job seeker and business consider the idea of contacting a staffing agency to help them with employment and hiring at various points in time. Staffing agencies play a significant role in helping the unemployed find employment according to their goals and skills. Employment agencies also help businesses hire productive and qualified employees in addition to managing their workforce.
Statistical data released by the American Staffing Association shows that there are about 20,000 staffing and recruiting companies in the US. To be acclaimed as one of the best employment agencies amongst this vast number of competitors is an outstanding achievement. Whitman Associates, Inc. has achieved this spot through its excellent placement services. Notably, ThreeBestRated® has awarded Whitman Associates as one of the best staffing agencies in Washington, DC. Whitman staffing has been hiring top-quality administrative staff for some of the most prestigious corporations, government relations offices, law firms, non-profits, associations, CPA firms, government contractors, and real estate entities since 1972.
Whitman Associates' Path to Glory
ThreeBestRated® has interviewed Julie Lindgren, President of Whitman Associates, to learn about their path to glory. It is a story worth sharing.
Out of personal experience, Julie says she has always had a passion for helping others. Staffing afforded her the opportunity to help not only candidates find their place in the workforce, but also assist businesses in making successful, productive, and lasting hires. She began her career with Whitman in 1984. Since then, she has witnessed the evolution of the company into a thriving full-service, temporary, temp-to-hire, and direct hire staffing firm. By being a boutique agency, they have more time to pay attention to their candidates and clients in order to meet their specific staffing needs.
Their Secret of Success
Whitman Associates firmly believes that their success is a result of warmly welcoming each applicant (job seeker) and client (firm needing to hire) as precious business. Their staff works as a team and shows a keen interest in learning about each client's requirements and every applicant's needs. This approach is what builds a long-standing relationship with many businesses and applicants. It has made the hiring and placement process very efficient and effective for all. Whitman has raised the bar for other competitors in their field by their 24/7 service to clients and candidates in need. They pride themselves on providing the best customer service possible. Their ultimate goal is to make sure a perfect match is made between their clients and their candidate's needs to ensure excellent service, repeat business, and positive feedback.
On being asked about what makes this business so rewarding, Julie says, "Finding the right job for our candidates, watching their careers flourish, and making lasting and productive placements with our clients is what makes this business rewarding." She concludes by giving credit to her devoted and hardworking team in sharing these same values.
About ThreeBestRated
Three Best Rated® was created in 2014 with the simple goal of finding the top 3 local businesses, professionals, restaurants, health care providers, and everything in-between, in any city. Every business is meticulously handpicked by our employees. We check business's reputation, history, complaints, ratings, proximity, satisfaction, trust, cost, general excellence, reviews, and more, using our 50-Point Inspection. We only display businesses that are verified by our employees. Other places will call this "hard work" and "unnecessary". We call it "due diligence" and "the right thing to do". Our website is updated on a regular basis for quality and the latest business information.
Three Best Rated has the honor of helping 4.5 million customers every month find the best businesses in any city – without any effort!