Western Falcon Offers a Free Case Study Download Regarding Successful Water Injection and Disposal Applications
Industry: Construction
Western Falcon, a Humble, Texas-based company focused on developing thermoplastic liner technologies for the oil and gas industry, provides a free case study showing the impact of their technology on water injection and disposal applications.
Humble, TX (PRUnderground) November 18th, 2019
Water injection and disposal is a vitally important application in several industries, but the technology that has been in place in high rate wells for the last several decades is prone to failure due to friction, corrosion, and other common issues. Humble-based Western Falcon has developed numerous proprietary thermoplastics designed to simplify this application and protect the longevity of tubing, thus saving companies time and money.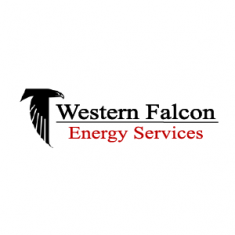 Western Falcon now offers a free case study that is the culmination of many years of research on the benefits associated with thermoplastics. These studies focus on numerous independent operators and shine a light on everything from reductions in downtime, extended well life, and even energy savings.
Benefits of Thermoplastic Liners vs. Traditional Methods
Thermoplastics are far more resilient than their thermoset counterparts, which are currently utilized in many downhole water injection and disposal applications. Thermoplastics can resist damage from a variety of sources, including sand, sucker rods of all kinds, impacts, flexing, yielding, and even wirelines – all of which pose threats to downhole tubulars. Thermoplastic tubing is primary used to stop downhole wear in corrosive environments, and this is particularly true in   situations where the combination of corrosion, friction, and pressure can work together to drastically shorten run times on oil wells.
The case study on successful water injection and disposal applications shows the ways in which thermoplastic tubular liners have greatly extended these wells' runtimes, thereby increasing production and saving companies money. It shows an overview of wells that were fitted with thermoplastic liners back in 1998 and continue to run today.
Field Performance in Various Conditions
Numerous applications utilizing thermoplastic liners have been described in Western Falcon's free case study. These include independent operators all over the country, including the Permian Basin, the Ardmore Basin, and even the Brown Dolomite Formation in Oklahoma. These numerous studies prove that thermoplastics are much better at providing protection than their thermoset counterparts, and the independent operators have reported everything from significant energy savings to drastically reduced downtime and replacement costs.
To learn more about Western Falcon and their wide variety of proprietary thermoplastic materials, feel free to visit their website. You can access the free case study using the links above, and if you have any further questions, you can reach out to the team at (866)730-3816.
About Western Falcon: Western Falcon is based in Humble, Texas and continues to develop new thermoplastic technology to improve operations, reduce downtime, and increase profits for the oil and gas industry. The company currently offers four unique technologies, including technologies ideal for water injection and disposal applications, as well as others designed to prevent downhole corrosion and friction failures. Western Falcon brings more than 70 years of combined experience in corrosion engineering to the table and offers numerous patented technologies. For more information please visit https://westernfalcon.com/.