Why Boston Area Tinting Company, Tint King, is the Best at What they Do
Industry: Automotive
Automotive and Residential Tinting business, Tint King, provides expert tinting services in Boston.
Billerica, MA (PRUnderground) March 15th, 2016
The team of window film service company Tint King in Boston claims that the company is a superior tinting service provider to any other company in the area. Representatives of Tint King point toward the company's 20,000 window templates, technologically advanced tinting methods, customized paint protection offers and long history in the area as proof of their exceptional services.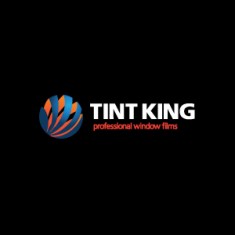 Tint King has a state of the art shop in Boston in which they welcome customers with comfort and an open door policy. Customers may enjoy cable television on flat screen televisions, the comfort of plush couches and free WiFi while services are rendered. The company, winner of the Formula One Dealer of the Year in the Northeast Region, insists that while customers come first, trust is also built through cooperation with local and state law enforcement.
Winner of the Gold Award during the 2013 IWFC Tint Off, Tint King utilizes the top brands and stays current on trending tints, the most recent technological advances and continuing education in the tinting industry. To remain up to date on the best auto and residential window tint procedures, the company attends the SEMA events in Las Vegas, International Window Film Associations classes and meetings with Huper Optik.
To demonstrate the company's residential window tint services at no cost and no risk to the consumer, Tint King has developed an interactive online system to provide both auto and residential window tint previews. The tool enables consumers to view their homes, businesses and automobiles with window tinting before they commit to purchasing the product. An energy cost calculator is also available to help determine savings to the consumer by using window tint.
Individuals can learn more about the Tint King company, its history and its auto, commercial and residential window tint services and more information by contacting the company through their website, https://www.tint-king.com.
About Tint King
Trust Tint King to deliver an outstanding window tint service made exactly for your needs. With over 20,000 window templates for cars and using two different computer-cut systems, the end result is a custom-fit window film that can only be achieved by tinting professionals like us. Our technology extends beyond tint jobs and also includes a customized Paint Protection service for cars and other vehicles.
Tint King authorized dealer has an outstanding reputation for the quality of its installations. Constantly updating their equipment, mastering new techniques, and using the finest films on the market, the professionals at Tint King provide unmatched quality in the window film installation industry. Boston Commercial Window Tint, Residential Home Tinting Service, Window Film