WordCamp NYC 2012 Speaker Talks Blogging For SEO WordPress Style
Industry: SEO, Web development & design
WordCamp NYC 2012 will have WordPress speakers covering a variety of subjects. Find out how you can get the complete "Blogging For SEO" presentation along with added bonuses.
New York, NY (PRUnderground) June 9th, 2012
Here we are at WordCamp NYC 2012. With over 80 individual sessions, speakers will be presenting for everyone from beginners to the pros. If you're at the "Google Loves WordPress – Blogging For SEO" session, and you want to learn how to increase your blog post rankings on Google, you're at the right place.
I will be sharing many of the secrets I use to increase my clients' rankings. Unlike optimizing your website, blogging for SEO is a bit different. Luckily if you're using WordPress as your blogging platform, you are in luck.
Many of my clients are amazed at how I am able to help them rank on Google for a targeted keyword within 5 minutes. While Google is constantly updating the way we rank, WordPress has forever changed the speed at which we rank.
I will be covering the following topics:
Why Are You Blogging?
WordPress Settings
Plugins
Google Authorship Program
Optimizing Your Blog
Sharing your blog with your target market
This will be a great presentation and I am sure that both beginners and experienced bloggers will benefit from it.  With only 45 minutes to speak, I won't be able to cover every topic. However if you are interested in getting a copy of the complete extended presentation, sign up for my "Google Ranking Tips Newsletter" at www.prunderground.com Anyone who signs up for my newsletter and follows me on Twitter, will not only receive the entire presentation but will also receive bonus material and a 25% discount for a social media press release.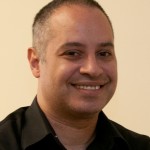 About Alex Miranda:
Alex Miranda has been doing SEO since 1998. He is the Editor-in-Chief of the social media press release distribution company PR Underground. PR Underground has been in the forefront of social media press releases since 2007. Alex in known for his $20, 5 minutes on top of Google strategy.
You can follow him at Google+ or Twitter