"Your Opinion Matters": New Contest from Pack'n Play Reviews with Multiple Prizes Waiting
Industry: Parenting & Mothers
Pack'n Play Reviews, is a blog dedicated to bringing information about helpful baby products to parents the world over has just announced a new contest called "Your Opinion Matters" with multiple baby products as rewards for winners.
Carson City, NV (PRUnderground) May 16th, 2019
"Your Opinion Matters" is a simple contest recently announced by Pack'n Play Reviews, a blog specializing in reviewing baby products. The name of the contest is telling in itself. It's focused on letting the blog readers express their opinions about the products purchased through the affiliate links posted on the website. One should send their personal reviews of the purchased items to the specified email and wait for the announcement of the winners on June 30.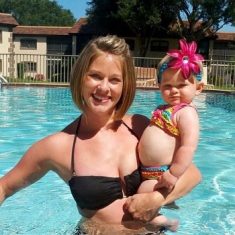 Sophie van der Linden, the creator of the blog, will handpick the winners and present them with a variety of child and baby products. Every review has a chance and the more of them come from one user, the higher is their personal chance of victory. More details are available at the contest announcement page http://www.best-pack-n-play.com/your-opinion-matters-contest-announcement/.
It's true that Pack'n Play Reviews started as an affiliate blog. This means that its purpose was to motivate readers into clicking the affiliate links posted on the website and making a purchase. However, the times have changed. Sophie herself states:
"As a blogger, I make money from the people who come to my website, and now I have an opportunity to give something back to them. For me, this contest is a chance to show my readers how much I value every one of them and how happy I am to have been able to help them at least a little."
How Does This Blog Help Parents From All Over the World?
best-pack-n-play.com is a blog run by a mother of two who knows exactly how hard it can be to find top-quality items in the huge selection of baby products available on the market today. Having been through the trials of searching and comparing hundreds of items herself, Sophie put her experience to use and created a blog dedicated to helping parents make their shopping easier.
Today blog has grown and now it offers not only product reviews but also tips and other helpful information for parents who want to raise healthy and happy kids. The "Your Opinion Matters" contest is another step in the evolution of the blog, and it's the one that the readers can actively participate in and benefit from.
Sophie hopes to continue helping parents with advice, reviews, and personal stories for many years to come. And now some of the people who have used her help before will be able to get more baby products to test so they can join and write more reviews of their own.
About Best Pack n Play
Sophie van der Linden is a happy mother of two, a pediatrician with 7 years\' experience, a successful entrepreneur and a self-confident woman.