YouTube Review of Xaphoon "Pocket Sax" Generates Customers and Product Sales for the Distributor
Industry: Music Industry
A YouTube video review by multi-instrumentalist Jeremy Katz of the xaphoon has inspired web traffic and sales for the U.S. distributor, Xaphoon USA.
New York, NY (PRUnderground) September 22nd, 2015
A YouTube video review by multi-instrumentalist Jeremy Katz of the xaphoon – an instrument that's looks like a combination of a clarinet and a recorder – has inspired web traffic and sales for the U.S. distributor, Xaphoon USA.  Katz's video is one of numerous musical instrument and gear reviews that he offers on his YouTube channel.
"I thought that Jeremy's video about the xaphoon was kind of quirky when I first saw it, but he's genuine and credible, and I actually laughed in several places," says Gary Friedman, owner of Xaphoon USA.  "Interestingly, I also noticed that he's one of the few xaphoon players who knows how to properly mic his instrument."
Xaphoons are manufactured by the instrument's inventor, Brian Wittman, at a facility in Hawaii.  A tenor saxophone reed, affixed to a built-in mouthpiece, is responsible for the instrument's unique sound, which – as Katz demonsrates – is capable of all the subtle shadings and vibrant power of a saxophone.  Mark Stewart, a guitarist and saxophonist who's a member of Paul Simon's touring band, is a noteworthy xaphoon devotee.
"I discovered the xaphoon because I was looking for an affordable, compact, and lightweight instrument that delivered a saxophone sound," says Katz, who also features self-produced cover videos on his YouTube channel of current pop and classic rock hits in which he sings all of the parts and plays all of the instruments.  "It's an amazing instrument that offers lots of musical options, and it's really fun and easy to play."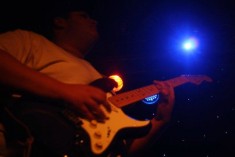 Katz shoots, lights, writes, edits, produces, and hosts all of the gear review videos on his YouTube channel, and he posted his segment about the xaphoon in February '15.  Shortly thereafter, Friedman noticed an increase in xaphoon sales.  When Friedman discovered the video on YouTube, he found it so entertaining, he posted it on the homepage of the official xaphoon website.
"The charm and power of Jeremy's video is because it comes from the heart, not from marketers in some slick ad agency," says Friedman.  "Musical instrument manufacturers can definitely benefit from having their products featured in Jeremy's videos because there's no better advertising than fan-created content.  He's a very talented guy who knows how to connect with his viewers and effectively sell what he's presenting."
YouTube users agreed with Friedman's assessment of Katz's charisma, musical skills, and salesmanship in his review of the xaphoon.  Comments included:
"Long time Sax player. I will get me one of those!!!"
"You make this so appealing i want to try to buy one and play it."
"Hi Jeremy. You make that instrument sound amazing."
"Great review for someone like myself who is looking into buying the Xaphoon"
"Loved the video you're awesome man."
"Wow! Dude! BEST.REVIEW.EVER!"
Along with the xaphoon, Katz has produced video reviews of a Rogue B-30 banjo, a Stratocaster Custom Shop – Custom Classic Strat electric guitar, a Taylor 214CE acoustic guitar, a Casio WK-3800 keyboard, and a Lanikai Lu Series Model LU-21 ukulele.  His most recent review, published on September 1, is of a pan flute.
About Jeremy Katz Music
Jeremy Katz is a musician, composer, singer, and songwriter. He produces music and videos for his Jeremy Katz Music YouTube channel as well as for corporate clients.
Katz plays a number of instruments, including electric guitar, drums, piano, bass, mandolin, saxophone, electronic keyboards, acoustic guitar, ukulele, xaphoon, banjo, harmonica, bouzouki and violin. He records, arranges, mixes, films, and edits his music productions and videos in his home studio.
Prior to obtaining his B.A. in music from Yeshiva University, Jeremy was the lead guitar player and co-producer of the III Blue J's – a New York/New Jersey area rock and blues band. He arranged and co-produced four albums for the band, which was profiled in the Bergen Record, one of New Jersey's largest newspapers.