Zilker Technology Hires Jim Whitehouse to Vice President of East Sales
Industry: Computer Software/Services
STRATEGIC HIRE TO DRIVE SOFTWARE & SERVICES GROWTH IN EAST
Austin, TX (PRUnderground) February 12th, 2016
Zilker Technology, one of the fastest growing IBM Software Resellers and Service Providers in North America announces the addition of Jim Whitehouse as the Vice President of East Sales.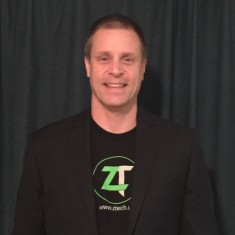 "We are very excited to announce the hiring of Jim Whitehouse. I have had the privilege of working with Jim for almost 20 years," said Rob Thomas, CEO of Zilker Technology. "He is in an elite group of results-oriented sales professionals who also delivers tremendous value to his customers. He gives Zilker a strong sales presence in the East region."
Jim has 20 years of experience in strategic software and service sales. While working at Rational Software, IBM, Ascendant and Lighthouse Computer Services he consistently drove double digit growth. Jim's sales experience and track record are built on developing deep client relationships while creating direct ties between the IBM Solutions and the customer's industry needs.
Jim's knowledge of the IBM Solutions and how they solve a variety of business issues across different industries will allow Zilker to continue to expand its reach into one of IBM's most important geographies. Jim's sales experience and passion will allow Zilker to continue to establish itself as a Premier Software and Services Business Partner within the IBM ecosystem.
"I am genuinely excited to be part of the Zilker Executive Team," Jim said. "Zilker's mission and focus of driving IBM solutions deeper and wider across all customer segments within IBM is very important to me and aligns with my goals. Zilker's top sales and technical talent are what sets them apart."
About Zilker Technology
Zilker Technology is an expert Digital Consultancy and Systems Integrator that combines the agility of a start-up with the experience and expertise of a global consulting firm. Zilker specializes in unlocking the value of client data and delivering it to new digital platforms. With a team of highly trusted industry experts, Zilker can create powerful digital solutions for customers, with the skills to integrate with very complex back-end systems both on-premise or in the cloud. For more, visit www.ztech.io.