AMCONYC Pop Up X Runway Brings Fashion Week to Gansevoort Park Avenue
Industry: Fashion & Accessories
Four Female Entrepreneurs work with new designers to present their vision on the runway
New York, NY (PRUnderground) January 28th, 2015
AMCONYC (amconyc.wix.com/amconyc) is a place where local designers and entrepreneurs come together to share a platform in which they can showcase their designs to the press, industry professionals, and consumers. This fashion week, AMCONYC is partnering with Styling On (www.stylingon.com), a luxury styling service for women, to showcase designers on the rise. Joining the two entrepreneurs is 3W (www.3wexperience.com), a concierge service, and Spector Events, an event planning company.
On Sunday, February 15, 2015, AMCONYC is hosting a fashion event in the penthouse of the Gansevoort Park Avenue hotel (www.gansevoorthotelgroup.com) located at 420 Park Avenue. It is the second AMCONYC fashion affair to be hosted at the Gansevoort on Park in just a few months.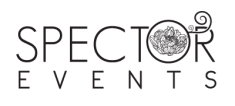 This event will present the fashion of 10 emerging designers on the runway styled by Styling On senior stylist, Valeria Capra. "We are the Uber of fashion—your own personal stylist on call anytime anywhere!" says Lidia Z, CEO of Styling On. "We are looking forward to working with the designers and models and to showing our guests that styling is affordable and available anytime," she exclaims.
Before and after the fashion show, the guests have an invitation to visit the "pop up" retail shop where they are welcome to shop the designs from the runway, have a glass of wine and speak with the designers.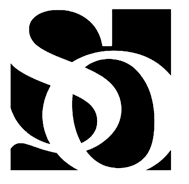 Trisha Benton, of 3W, describes Pop Up X Runway as being of "exclusive content that promises a memorable experience for all." She adds that "with all the energy and excitement of fashion week, this event stands out by showcasing some of the best up and coming talent in NYC, presented by a truly inspired team of fire starters in the fashion and lifestyle industries."
AMCONYC Pop Up X Runway has secured a designated area courtesy of Spector Events for bloggers to sit comfortably and write.
"We want to provide a unique experience to our guests," says event planner and owner of Spector Events, Marina Vorobyev. "It is important to us that everyone attending Pop Up X Runway is comfortable, and enjoying themselves!"

Adriana Marie, a veteran in the fashion industry, built the pop up store concept with giving back as her motivation. "Helping others is a big part of AMCONYC's DNA. It is very difficult for new designers to get their name out there, sell their products and get the recognition that can truly help their brand with sales and exposure. That is the platform we give our vendors and sponsors," says the entrepreneur.
To RSVP for this event, please contact Marina Vorobyev at amconyc.pr@gmail.com.
AMCONYC
AMCONYC is a place where local designers and entrepreneurs have a platform in which they can showcase their designs to media, press, consumers, bloggers, editors, showrooms and industry professionals. AMCONYC continuously hosts successful pop-up stores & fashion shows in Soho & Midtown during NYC fashion weeks and venues across the country. We focus on gaining media attention, new customers, and celebrity notoriety keeping each brand in mind. This is a one of a kind shopping experience hosted several times a year including New York Fashion Week. Each brand is hand selected to ensure the most innovative designs & merchandise will be presented offering limited and exclusive products. AMCONYC is a place to connect and explore.
StylingOn
StylingOn is a premier personal styling service for men and women redefining the world of personal shopping with our online and in-person styling service. Our services range from styling everyday looks to consulting your seasonal wardrobe. Our stylists have many years of experience and know what types of clothes will fit your body, lifestyle, and budget. Whether you're looking for a few figure-flattering items or a true statement piece, StylingOn's savvy shoppers will scour the city to help you look-and feel -your best without having to meet in-person.
3W Experience
Creating Ultimate Experiences.
Whatever you need, Whenever you need it, Wherever you need it: We are a concierge and event planning service with an online magazine. We make everyday experiences more exciting, fun, and memorable.
3W provides innovative lifestyle solutions, personalized customer service, and curated relationships with some of the best businesses and services in NYC. Members gain access to our one-of-a kind event planning services, nightlife & VIP reservations, spa & salon services, unique gifts, and travel arrangements. We offer a-la-carte reservations, as well as exclusive packages.
Spector Events
Spector Events & Marketing is a New York and tri-state based young company that provides event-planning services. Working with fashion designers, partnering up with small businesses and leadership CEO groups to produce successful meetings, fashion shows, and trade shows is what Spector Events specializes in. Aside from event planning services, Spector Events & Marketing also provides social media strategy consulting, web design, and media production services.
About AMCO NYC
AMCONYC is a place where local designers and entrepreneurs have a platform in which they can showcase their designs to media, press, consumers, bloggers, editors, showrooms and industry professionals.