EleGreen.com Gives Consumers Competitor Prices Alongside Their Own
Industry: Electronics
With the holiday season here EleGreen, a mobile device buyer, has launched a new feature to provide consumers with accurate quotes from competitors alongside their own.
Los Angeles, CA (PRUnderground) December 21st, 2012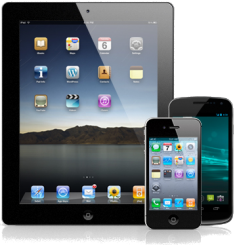 EleGreen.com is launching a new feature with the aim of making the process of selling used mobile devices even easier for consumers. EleGreen has introduced an automatic competitor price comparison feature saving consumers the hassle of seeking quotes from multiple companies by providing up to date pricing from competitors alongside their own.
As the holiday buying season draws to a close an instant quote for trading devices and finding the best deal in one place is a simple solution for shop-weary consumers looking to offset the cost of new technology. The emerging market for mobile device trading has seen no shortage of newcomers this year making the EleGreen feature a distinct advantage for consumers. One needs to simply visit EleGreen.com for their instant free quote guaranteed for 30 days, leaving plenty of time for those hot new gadgets to arrive. When a customer is ready pre-paid shipping and a host of payment options are available including the option of a tax-deductible donation of device value to the American Red Cross for Hurricane Sandy relief.
The new feature appears immediately when users place a trade-in quote with EleGreen. Displayed immediately below the EleGreen buying price is a chart indicating competitors such as Gazelle and Radio Shack and the price offer for a matching trade.
For consumers seeking the best price for used devices EleGreen currently pays up to $350 for some old iPhone models. Visit EleGreen.com today for a free quote including competitor pricing.
EleGreen.com is an accredited member of the Better Business Bureau as well as a Platinum Certified member of the Green Business Bureau.
About EleGreen Inc.
EleGreen.com pays users industry leading prices to recycle old mobile devices including iPhones, iPad's and Android phones. Shipping is always free and your satisfaction guaranteed.