Friendly Shoes "Friendly Giveaway" And Precautions To Reduce Fall Risk
Industry: Clothing
One winner will be given a pair of easy slip-on, orthopedic shoes. The San Diego-based company encourages seniors to reduce their risk of falling by using proper footwear.
San Diego, CA (PRUnderground) April 22nd, 2019
Friendly Shoes, a startup based out of San Diego, is announcing a national giveaway to give one lucky winner a free pair of their easy step-in orthopedic sneakers. Founded by occupational therapist Joseph DiFrancisco, the company creates stylish sneakers to encourage active lifestyles, especially for seniors to reduce the risk of a fall.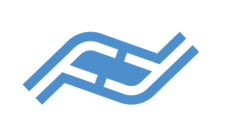 Participants must be in the United States, and at least 18 years of age. The winner will be announced within 24 hours after the giveaway ends.
Now through May 15th, participants can enter here for a chance to win: https://friendlyshoes.com/pages/shoe-giveaway.
Chief Friendly Officer, Joseph DiFrancisco founded Friendly Shoes after he noticed he had patients who "could walk 100 miles, but couldn't put their shoes on." He is a big advocate for reducing fall risk by using proper footwear, even going as far as to offering personal at-home delivery and demonstration.
While the risk of falling is a reasonable concern among aging seniors, there are some things they can do to reduce this risk, increase mobility and to become more independent. Caretakers can also encourage such behavior.
The first step is to wear the proper shoes at all times, indoors as well as outdoors. The rubber soles, such as those on Friendly Shoes, improve traction, making slippery surfaces less of a concern. The support of proper-fitting, comfortable shoes also reduces the likelihood of tripping that is often caused by poorly-fit or loose shoes.
In addition to good outside traction, a beveled heel is another feature to look for. This means that the heel is sloped on the corner, to maintain momentum while walking. A cushioned insole creates stability within the shoe. For those in need, a highly arched insole can be beneficial for extra support.
Friendly shoes also have a patent-pending, easy-zip zipper on the side, which makes putting on their shoes especially easy. In seconds, users will have slid into the open shoe, and fastened it back up securely without ever having to touch their laces.
In addition to wearing proper shoes, physical activity is always encouraged. Maintaining mobility and strength will decrease the likelihood of a trip or slip ever turning into a fall.
For more information, or to participate in the giveaway, visit friendlyshoes.com/pages/shoe-giveaway.
About Friendly Shoes
You don't sacrifice comfort, style, or support just so your shoe is easy to put on. Friendly Shoes slip-on easily without crushing the heel and zip-up one-handed. Our Friendly Sole System is designed by an occupational therapist for proper biomechanics. Sacrifice Nothing: Be Friendly On Your Feet.